Screenshots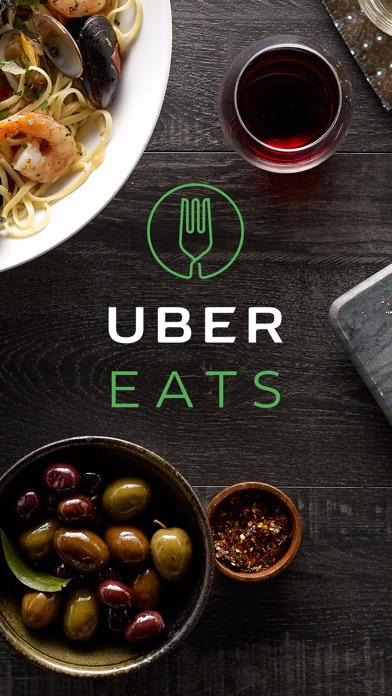 New in version 1.111.10001
We're always updating the app to give you the best possible experience. Check back next week to see the latest features and fixes.Love the app? Rate us! Your feedback makes UberEATS better, so you stay full and happy. Have a question? Tap Help in the UberEATS app or visit help.uber.com.
Description
Get the food you want, from the restaurants you love, delivered at Uber speed.

Food you want: We're working with over a hundred restaurants in your city to put great local food all in one place. If you're craving it, you can find it on UberEATS.

Speed you need: It's Uber fast from app tap to table. Through the Uber network, you can get anything from our roster of local restaurants, within minutes.

Service you love: When you're ready to place your order, you'll see a total that includes the food and delivery price. There's no need to tip. Pay with your Uber account and watch your order come right to you through the app.

UberEATS is currently available in Auckland, Bangkok, Bogota, Brussels, Dubai, Hong Kong, Sao Paulo, Singapore, Stockholm, Taipei, Tokyo, Madrid, Milan, Moscow, Mumbai, New Delhi, Vienna, Warsaw, and multiple cities in the US, Australia, Canada, England, France, Mexico, the Netherlands and South Africa.
iPad Screenshots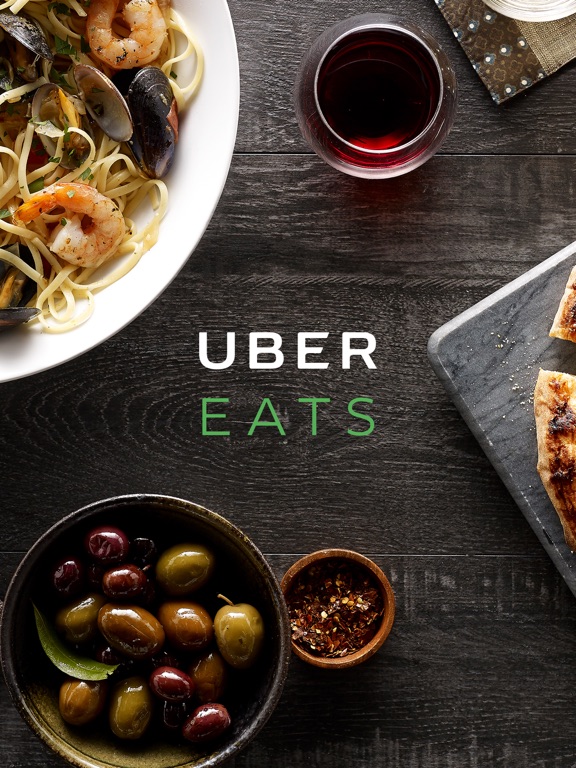 Reviews
great and easy food delivery app to use
scandycat_s
on
11/23/2017
very easy and simple food delivery app to use!
Really terrible service
Vickfarland
on
11/23/2017
As a food delivery service - this is my LAST choice. I've used it three times and something goes wrong every single time (late delivery, messed up order, payment errors). I only keep using it because I get a free $15 uber credit each month from my credit card. So I guess I can't say "I wouldn't use this service even if you paid me to" but I will say that I literally only use this service because someone is paying me to.
Makes my life easier
This is an incredible app makes my life so easy just order and not worry about it
Coolest addition to Uber
Jaystarr201
on
11/23/2017
I have seen the option for UberEATS for quite some time but never bothered to use it until last weekend! It's super user friendly quick and easy will definitely continue to use and recommend over Grubhub!
Horrible customer service.
ThisismeJames
on
11/23/2017
If there is any issue at all with Uber or Uber eats, you're screwed. No one to talk to. No way of even knowing if someone is actually looking at it. You just have to hope that whatever algorithm they have set up instead of a human recognizes there is a problem and fixes it. Otherwise you are simply not going to get any resolution to your problem. Also, when you are dealing with a problem and texting back and forth between them. They give you a yes or no option of whether it was helpful or not. If you accidentally hit yes, then it will say resolved and there is nothing you can do but start a new message. But now UBer can pat itself on the back that it resolved another issue without having not reached anything that would resemble a resolution.
I like it!
I figured this was more nonsense, but it turns out to be rather nice!! I have access to restaurants and dinners that would not delivery to my location.
Spectacular
One of the best ways to bring food home in those lazy days ☺️☺️👌🏻
??where
heard mcdonalds taco cabana and sonic on here but cant find em???
Where's Apple Pay?
Great app with beautiful, simple design. Only problem is where's Apple Pay? I can't understand why the Uber ride app has implemented Apple Pay at checkout but not EATS
Over it
Twice in succession I had issues with getting my order delivered. Drivers no longer leave their cars, orders not delivered and cancelled, orders wrong... Very inconvenient when I'm at work.
Good app but update won't stop glitching
bumblebee67
on
11/23/2017
Love my uber eats app, but recently it logged me out and now I can neither open the app or update it.
Love it, easy to use
Tony stark02
on
11/22/2017
Love this app super easy and more restaurants then Grubhub I feel!
Terrible app interface
c.huennekens
on
11/22/2017
I've not once but twice accidentally placed orders. There needs to be a "are you sure you want to order?" prompt before order is submitted to the restaurant. Both orders were immediately accepted by the restaurant so there was zero time to cancel. Customer service was unable to help at all.
Wrong order 50% of the time
VictorMathieux
on
11/22/2017
At least 50% of the time I order from Uber eats there is either something missing or a wrong item sent. Tonight there was an item missing and the re-order was for the wrong order which was for meat which wasn't even cooked. Terrible experience.
Awful customer service
I waited 2 hours to receive my dinner that never came. I ordered at 4:30pm. At 6pm I called the restaurant to find out my food had been ready for 45 minutes. The uber driver couldn't find the restaurant and wouldn't cancel. When I told uber all the could do is reimburse me and tell me to reorder with 0 compensation. Won't be ordering again.
Love it
Danikathleen oh yes
on
11/22/2017
I love the map and how you can see the driver on its way! I also love that you can contact the driver when they are on their way
The worst service ever!
No food and half reimbursement? hahaha That's how it works. Thanks Uber for the worst service ever! I will go for Lyft always.
Vegan Vinny
Veggie Vick
on
11/22/2017
Amazing. Made getting food on the go so much more convenient, saves so much time when swamped with things to do! 100 pts to griffindor ✨
Love it!
spoild_princess
on
11/22/2017
I love the convenience of food when ever I feel like it
Great
UberEATS is a way better name than FUber (Food Uber), speed is excellent, & the drivers I've had are very nice! Convenient service which I hope will soon have expanded choices for restaurants.
Reliable Food Delivery App!
Reliable, great customer service, and offers the comfort of being able to track my food's delivery (unlike other food apps). Also offers more variety in restaurant options, compared to Seamless and GrubHub!
Terrible
Won't even accept my card and I have money on it won't even let me create an account
Nom noms on demand
Great app! Maybe a little too convenient 🍟🍗😂😂
UberEATS
Perfect for lazy people
Luvin Uber EATS!
We love having our favorite restaurant meals delivered to our house. Super convenient!
Great dinner made easy.
Morris Leveson
on
11/22/2017
I love being able to order dinner from some of my favorite restaurants. I really like the way this app keeps me updated on my delivery. I really appreciate this resource.
Great Except For One Thing...
I really wish that I could tip the driver through the app, before the delivery.
Life saver
After a 16 hour flight and an hour getting the the hotel, there was no room service. Uber eats to the rescue for kiddos!
Awesome app!
Love this app! Super easy to order!
Great Resource
Easy to use and a great resource for a lot of local restaurants when you don't want the typical delivery options. I️ am giving it 4 stars because the category options are not accurate. If I️ select Mexican food I️ get all types of cuisine in that category.
It's rare when I get my food
I have ordered with ubereats a handful of time and I've ever only gotten my food with no problem about once... it's always late the drivers are incompetent and I always get my food all jumbled up which is a disgrace when I order tacos.
Pretty decent, but hard to navigate menus
App is user friendly up until the point of navigating menus.
Horrible
Cristobal212
on
11/22/2017
I attempted to order from the 25-30min section. Waited an hour. Then the driver canceled...:-/ and then they tried to charge me a $10 fee for a "busy area" penalty after I called customer service and was told to reorder. Ha! This is total garbage. Awful customer service. Awful service. Never again
Not working well
Micahthomas1
on
11/22/2017
The app keeps telling me what I'm looking for you guys don't have and I'm only looking for fast food it's really annoying that I can't use it. Also it saying it can't recognize my card.
Update your maps
Update your maps!
the bomb dot com
PandaLovingbeastgirl
on
11/22/2017
it's the best app!
It's decent
It's ok but I've had time where they said delivered and the food never gets here 😒
Yummy
Fast service and great people. Even when there is a problem they correct it very promptly. I'm in love with this app and will continue.to use ❤😊
Fix your service
add me on sc: sorryimlorraina
on
11/22/2017
Haven't tried the app yet, but your reviews are so bad why would I want to get ripped off? Sounds like the drivers don't care at all. This is a very good business idea wish it could work.
Hopefully UberEATS Gets Better
Uber eats is alright some of the time. Usually the order is cancelled. Although I wish I could cancel it beforehand so I didn't have to wait an hour and a half.
Help
Unable to update payment. Unable to get help and there is no number to call or if there is I can't find it. Help is no help. App is not user friendly.
Not many choices
I downloaded the app hoping they would have the option to deliver any restaurant in my area. To my surprise all I saw on there was McDonald's, when I live closer to a Taco Bell and chick-fil-a then a McDonald's. I just wish the app had a better sense to restaurants near me.
Booking Fee? Really?
With the number of food delivery options available, a booking fee of $5 seems un-necessary and is expensive for the quality of restaurants. Delivery time isn't accurate because most of the delivery folks are walking to deliver food, so good luck!
It doesn't talk to restaurants well
Customer front end is fine but something is seriously wrong on their back end. Something like half of my orders have something missing.
1 star too many
hungry chap
on
11/21/2017
Don't expect to get your food. Driver cancelled order and took the food. My money was refunded but now I have nothing to give my hungry guests, an hour and a half after ordering.
Great service!!!
Dennis 92075
on
11/21/2017
We love it! Great drivers and fantastic selection of restaurants!
Please update!!!!
Lmfjbf12391
on
11/21/2017
It won't allow you to go back to your home screen when you are in route to a delivery. Normally we always have a delivery. So we can't veiw the total of money made or how much a delivery was. Will give 5 stars once this is fixed. Please update the system. Alot of others are saying b the same thing. Would be great to be able to veiw this. Please reply with feed back. Thanks. Also people please tip someone who is doing you a service. You would tip your waiter or waitress at a restaurant who brings your food to you. This isn't any different people. #TipYourDriver. #TheirDoingYouAService. #IfYouDontHaveMoneyToTipThenYouShouldNotHaveSomeoneDoYouAService
Awesome!
bmo1983398476
on
11/21/2017
After working 50+ hours a week, sometimes it's nice to be at home and just have it delivered.
Amazing !!
So convenient and easy to use ! Love it !!
Fact Sheet
Publisher:

Uber Technologies, Inc.

Category:

Food & Drink

Released:

Mar 01, 2016

Current Version Released:

Nov 20, 2017

Version:

1.111.10001

Size:

167 MB

Compatibility:

Requires iOS 9.0 or later.

Recommended Age:

4+

Game Center Certified:

No

Supported Devices:

iPad2Wifi-iPad2Wifi, iPad23G-iPad23G, iPhone4S-iPhone4S, iPadThirdGen-iPadThirdGen, iPadThirdGen4G-iPadThirdGen4G, iPhone5-iPhone5, iPodTouchFifthGen-iPodTouchFifthGen, iPadFourthGen-iPadFourthGen, iPadFourthGen4G-iPadFourthGen4G, iPadMini-iPadMini, iPadMini4G-iPadMini4G, iPhone5c-iPhone5c, iPhone5s-iPhone5s, iPadAir-iPadAir, iPadAirCellular-iPadAirCellular, iPadMiniRetina-iPadMiniRetina, iPadMiniRetinaCellular-iPadMiniRetinaCellular, iPhone6-iPhone6, iPhone6Plus-iPhone6Plus, iPadAir2-iPadAir2, iPadAir2Cellular-iPadAir2Cellular, iPadMini3-iPadMini3, iPadMini3Cellular-iPadMini3Cellular, iPodTouchSixthGen-iPodTouchSixthGen, iPhone6s-iPhone6s, iPhone6sPlus-iPhone6sPlus, iPadMini4-iPadMini4, iPadMini4Cellular-iPadMini4Cellular, iPadPro-iPadPro, iPadProCellular-iPadProCellular, iPadPro97-iPadPro97, iPadPro97Cellular-iPadPro97Cellular, iPhoneSE-iPhoneSE, iPhone7-iPhone7, iPhone7Plus-iPhone7Plus, iPad611-iPad611, iPad612-iPad612, iPad71-iPad71, iPad72-iPad72, iPad73-iPad73, iPad74-iPad74, iPhone8-iPhone8, iPhone8Plus-iPhone8Plus, iPhoneX-iPhoneX,

Supported Languages:

Arabic; Azerbaijani; Bulgarian; Croatian; Czech; Danish; Dutch; Flemish; English; Estonian; Finnish; French; German; Greek; Hebrew; Hungarian; Indonesian; Italian; Japanese; Korean; Latvian; Lithuanian; Malay; Bokmål, Norwegian; Norwegian Bokmål; Polish; Portuguese; Romanian; Moldavian; Russian; Chinese; Slovak; Slovenian; Spanish; Castilian; Swedish; Thai; Chinese; Turkish; Vietnamese;