This version of the app is not recommended
App last updated
Jan 23, 2018
Screenshots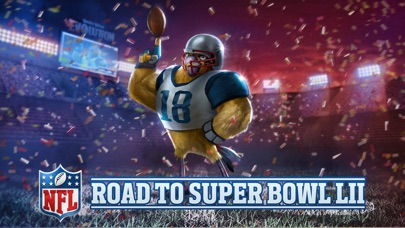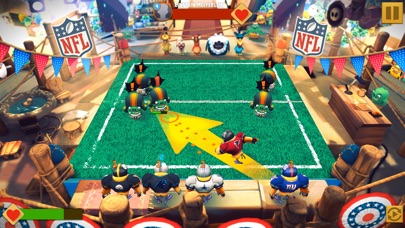 New in version 1.15.1
Bird Island has been tuned into the NFL season thanks to some tinkering from Dr. Strangebird. Now the whole island is hyped up for Super Bowl LII! Join the celebration to collect a brand new bird – The Quarterback, and hit the gridiron for a game of Pigball in the NFLed-out Mighty Metrodome

Check out the full notes: http://rov.io/evo115
Description
Something is causing the the pigs to herd to Bird Island in droves, and the birds have found their eggs in danger once again. It's up to you to assemble an unstoppable team of evolved super birds and put a stop to the pigs' shenanigans once and for all. Or at least until the next time they pull a stunt like this...

Collect, assemble, and evolve your flock.
100+ crazy new Angry Birds?! We're gonna need a bigger nest. The flock is bigger and badder than ever before. Build your own team, combine super skills and evolve your birds into their ultimate form.

Embark on an epic adventure.
Something sinister is brewing on Bird Island. Why are there so many pigs around? Who is behind the mysterious Bacon Corp? What's the Eagle Force? Who lost the dungeon keys? Find the answers – only in Angry Birds Evolution.

Crush the pigs in explosive battles.
What's worse than egg-stealing pigs? Over 90 different varieties of egg-stealing Pigs, that's what. Pirates, ninjas, tourists – someone has to clean this place up. Let the feathers fly in full contact battles and send the pigs packing.

Join weekly events.
Earn awesome rewards, and get a chance to add extra rare birds to your team by taking part in weekly events. Join by yourself or assemble a clan of buddies to compete with other clans. Build the strongest, most awesome clan on Bird Island and rule the roost!

Compete against other players.
The Oinktagon: two teams enter – only one leaves (victorious). Challenge other players in PVP tournaments of the Bird Island pastime, Pigball, and dominate the leagues for even more awesome rewards.


FEATURES:
– Over 100 colorful new characters to hatch and collect.
– Assemble the ultimate flock of birds and take down the pigs with ease.
– 5 Classes of birds with unique abilities.
– Evolve your feathery heroes into unstoppable super birds.
– Explore the island and stop the Bacon Corp.
– Climb up the Eagle Mountain and win ultimate eggs.
– Battle other players in the Oinktagon.
– Join clans to unlock perks, compete with other clans, and chat with clanmates.
– Send out scouts for rewards & challenges.

MONTHLY SUBSCRIPTION
Angry Birds Evolution offers a subscription service that grants subscribers exclusive benefits every month.

Subscription Benefits:
– One Premium Egg Ticket every day
– 10% more gold and gems when purchasing in the shop

– Subscriptions may be managed by the user and auto-renewal may be turned off by going to the user's Account >Settings after purchase
– Any unused portion of a free trial period, if offered, will be forfeited when the user purchases a subscription to that >publication, where applicable

The monthly subscription is available as a recurring monthly purchase at a price of 24.99 USD (or local equivalent) / month. Payment will be charged to your iTunes Account starting at the initial confirmation of the subscription purchase. Your subscription will automatically renew 24-hours before the end of the current payment period.

Manage subscription auto-renewal in iTunes Account Settings. No cancellation of the current subscription is allowed during the active subscription period. Cancellation will take effect at the start of the next subscription period.

---

Terms of Use: http://www.rovio.com/eula
Privacy Policy: http://www.rovio.com/privacy

---

This game may include:
- Direct links to social networking websites that are intended for an audience over the age of 13.
- Direct links to the internet that can take players away from the game with the potential to browse any web page.
- Advertising of Rovio products and also products from select partners.
- The option to make in-app purchases. The bill payer should always be consulted beforehand.
- This application may require internet connectivity and subsequent data transfer charges may apply. After the initial download, additional content will be downloaded and this may include data charges.
iPad Screenshots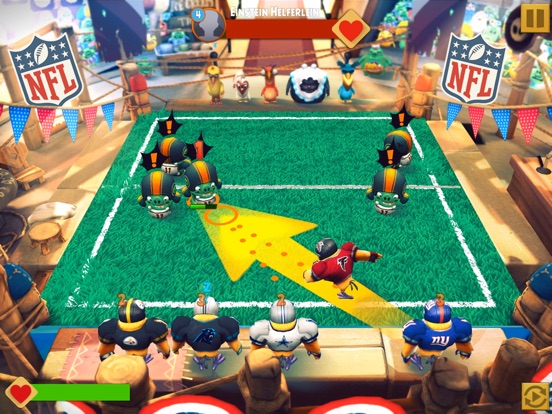 Reviews
Don't buy unless u looking to spend money
Game was fun at first. But they have keep updating the game making it hard to earn good prizes.
Id give this more stars if the battles in the arena werent rigged
Started playing this recently and it's fun but noticed every single time in the arena when playing a battle if the opponent has a higher level the game is rigged in it's programming so that whenever you manage to push 4+ of the 5 pigs onto the opponents side the opponent will do a "trick shot" where they *magically* push at least 4 to your side. I thought I was imagining it at first so I started to pay attention and sure enough, ten out of ten battles I encountered this scenario in, this "trick shot" happened. Literally every time single time. Really annoying.
Love the new game and I love playing it!
I wasn't sure what I'd think of this version of the AB world - but I love it and love playing it! I am lowering the rating for two reasons. 1. It eats a LOT OF BATTERY POWER. I typically have to recharge even when conservative in battery use. 2. The game is very pay to play. It's hard to win or get premium tickets without paying. Rovio constantly moves the goalposts. 😐
A Fantastic Game!
A Guy... Really
on
1/22/2018
Whether you're looking to burn some time, or become completely obsessed, this is the game for you. Not only are there a wide variety of birds to obtain, but Rovio is constantly keeping up with the times and updates to the app. From the Arnold Schwarzenegger bird (Dutch), to The Heavy Metal legend: Eddie The Bird, The options are endless. At the very least, download the app and give it a go. You'll be missing out, if you don't.
Money grubbers
Game is nice enough, but the developers constantly and continually restrict those areas where rewards can be gained so that one has to spend for today, that which you did yesterday for free. Set the damned rules and walk away.
Trying to get my money
I hate this game its money hungry and you have to buy almost everything!!!!!!😤😤😤😔😔😑😑😑😑😑😑😑😡😡😡
Lost all of my progress
Werewolves add me plede
on
1/19/2018
The only downside to playing this game is the videos. You play the videos and the game freezes and takes you back to your home screen. Yesterday I was playing and nothing worked so I decided to delete the game and reload it. When it was finished I lost everything, I went to profile page and it gave two options to fix it. Needless to say neither worked, if I can't get everything back I'm probably going to stop playing. It was fun while it lasted.
Aggravated
I love this game but getting higher star birds is near impossible. I saved 15 silver tickets and used them during one of the increase your chances and maybe win the super special bird. I didn't receive anything over 3 stars. Plus I keep getting the same few birds over and over. The only time I've been able to get one of the speciality birds is when I purchased the package deal.
Good game, no longer loading
After getting past the red level's final boss my game crashed and no longer is able to start. It's been like this since November and now I'm deleting it. It was fun until every server decided to ruin the whole game for me. Don't download and waste your time.
Repetitive and boring and repetitive
Apple has stopped trying
on
1/15/2018
Repetitive and boring and repetitive and boring and repetitive and boring and repetitive and boring and repetitive. Spend twenty minutes grinding for a few measly points, wait a few hours for the timers to reset, and repeat.
Not fair
IF YOU DOWNLOAD THE GAME AFTER OCTOBER 2nd YOU DO NOT GET TO PARTICIPATE IN MAJOR PECKER'S CHALLENGE- The "best" part of the game! This makes the game totally unfair between "newer" and "older" players. Players with major peckers daily challenge get MANY valuable rewards that help you level up your team faster and get better birds. Those without it are at a major disadvantage! I downloaded this app and really enjoyed it at first. I spent some $ on a "discounted pack" to get some better birds up front and I was excited to hatch some eggs. Unfortunately, all of the "premium" eggs opened were 2 star birds. Boy, did Rovio trick me! Idid not realize that the "odds" of getting a 4 or 5 star bird are SO LOW. . It would be different if you could spend a set amount of money to get the bird you want. Instead, you're buying ridiculously expensive CHANCES to get the bird you want, just like you'd buy chances in a lottery. Clearly, this game is glorified gambling and they refuse to disclose their odds to players and I wouldn't be surprised if people weren't getting hooked on addictive behaviors due to the gambling aspects of this game. Eagle mountain is a straight up slot machine, where if you get "unlucky" you can keep pumping more gems into it to continue. Rovio's predatory behavior doesn't matter to them since all that they seem to care about is $$$. I wouldn't be surprised if the odds of getting a premium bird was actually 1 in 10,000. I had high hopes at the beginning but now I'm upset that I even bothered with this game. I should've read the reviews before downloading! Big mistake! Hopefully Rovio will start caring about their customers and listening to player feedback. Giving major pecker's daily challenge and the associated rewards to ALL players or NONE of the players is a start. Disclosing the odds of receiving premium items would be an ethical step in the right direction.
Stop Story Mode After Red Dungeon, Restructure Normal, Hard, Insane!
Rovno, please make the following improvements: Reset the normal, hard, and insane pig team power numbers to standard percentages of players' team powers (ex: 100% / 125% / 150%), so players who kept playing story mode after opening the red dungeon can collect resources as quickly as players who didn't make that mistake! Add an edit team button to the arena page, fix the glitch where birds are randomly removed from dungeon teams, fix the glitch where some pig corpses remain after dying, return the daily challenge to how it was before (didn't stop you before earning 3 super shot totems), add buttons to organize inventory by super shot rank, gold value, and XP value, allow clan members to pool resources to pay for perks, allow clan members to sell or trade birds and resources with each other...
Soend $$ to play
Let's put a side the glitches. This game is good but to be spending money to win?! You must be ridiculously kidding... now the glitches..what gives?! Once you pass to a next level it freezes up!!! Will hope for better things
Me encanta
Estoy enamorada del juego.. es muy difícil conseguir pájaros con 5 estrellas pero ai voy. Lo q no entiendo es por q si yo tengo un nivel de 10400 me ponen en la arena con jugadores tan superiores a mi es mas que lógico q jamas ganare deben nivelar pueden ser de mi mismo nivel o quizas 1000 o 1500 mas alto pero no mas de ai. Y poner los pájaros de 5 estrellas para los q no somos tan acequibles a ellos. Gracias igual por el juego
Level 90 + 5 competes against Level 63
How does anyone at level 63 stand a chance to win competing against level 90 this is just down and out stupid.
CHANGED FOR THE WORSE👎🏼
Souschefsuzi
on
1/11/2018
This game started as a fair fun game. BUT. As usual as soon as we have been baited into a fair game. Here comes the mandatory update. THE SWITCH. Then after months of complaints about the update comes the COMPROMISE update that gives a tiny bit more but doesn't really help the customers (players) just trying to appease them. Just sucky.
BEST AB EVER!
This game is the BEST Angry Birds ever! It has more "adult" humor in it & it's constantly adding new events & birds! IT IS NOT A PAY TO WIN LIKE SOME ARE SAYING! YOU DO NOT NEED TO SPEND A DIME TO COMPETE! The people saying that most likely aren't paying attention to what colors & attributes their team has!
No lo recomiendo
Alexsimplemete1
on
1/9/2018
Cuando tratas de subir de nivel a los pájaros muchas veces solo pierdes lo que inviertes
Mix feelings
I have lost free videos, free videos to refresh a bird, or free video to hatch a bird. You loose one of those you have to wait another three days. This game has a lot of hang ups. Right now with my wifi it is kicking me out of the game. Earlier today every time I would open it it would freeze before I could do anything. Need major improvements.
Flaws
Nike,mlooiun123
on
1/8/2018
Games freezes lose all progress or rewards. No compensation for server screw up
It was fun for a while
But the logic of evolving your birds does not mean you win better. It only means you are played against harder pigs. After a couple of months it just isn't worth the time anymore.
Pay to play
Horrible rip off
Can't progress
The game was so fun at first until I played story mode and messed up the whole thing due to how they developed the game. I can barely earn enough gold playing it on easy mode to level up any birds while earning an average of 7-10coins to 5 event item collections. Then you have the legendary 5 star birds that are impossible to obtain. Spent 1350 gems, 1 ten Golden ticket hatch and 23 silver tickets... and still didn't get anything. I would be hesitant to spend my money just to end up with absolutely nothing after 20x chance to win a 5 star bird. Then the wait time is an hour for 1 game play. Can't progress any further. The game also freezes a lot and you end up losing a whole game play, dungeon play or pvp.
A bit confusing but enjoyable
The start of the game provides some tutorials but can wind up unclear what your best course of action may be. However, the visuals, the UI, music, etc. make this a fun game with many layers.
Too young and Worst Game Ever
This game is worst than ever in the world😡. I am so young that I'm angry that it won't lemme join a clan. I wish the developers would lemme join a clan of all ages. Also, I hate the Big Food Pig that is healing the shield pigs which is more worst than ever which is annoying. What's even most annoying that I just hatched lots of golden eggs that I keep getting two-star birds wow game. 👎
Event difficulty issues
Found out that event difficulties are tied to your story-mode progress, so since I played the story mode between events, it's very difficult to beat an event in normal difficulty; while those who are the same level can easily do insane difficulty during events and get 3x plus the points and rewards. Difficulty should be tied to your level, not story progress!
Fun game
Pam's itunes 55
on
1/3/2018
Very fun game. Very interesting, no glitches or crashes
GAME ISNT FULLY LOADING!!
For the last 2 days I have been unable to get past the title screen. The game loads halfway and then stops and just gets stuck there. I love this app and my son does too but we can't get in. I have almost all of the birds and saved up a lot of coins and diamonds and other resources and would hate to have to uninstall after all my hard work! This is ridiculous I'm missing out on the event and I have almost all of the prize levels unlocked! PLEASE FIX THIS !!! the game itself has been very buggy since latest update and now I can't even get in to play! Missing out on daily missions and free hatchlings and I done believe it is fair Especially to those users who have spent their hard earned money to play this game !!! Fix this and I will give more stars
Forge of empires add
Riskybidness38
on
12/30/2017
No way to close it after watching. Not cool
Going back to Angry Birds 2
I first got this game and enjoyed it until I beat the boss in the red canyon (a pig dressed like a bull). After that the app wouldn't open. Grrr...I regretfully deleted it and reloaded this losing my progress. Second time beat the "bull" pig again and the same thing happened. 😡🤬 I did spend a little money on gems but that's how the game is designed. It played on my impatience 😏. I was like on level 38 when my app wouldn't let me open the game again. I refuse to build up another team of killer birds just to loose them again. Going back to angry birds 2...
No offline gaming
I was on a road trip today and wanted to play Angry Birds but found out the rude way that I can't play unless I have internet connection. I honestly have no idea why we need internet connection but you need to add the ability to play offline.
Overall a good game but the PvP matches...
Prodigy #42
on
12/29/2017
I play it about every day to just kill time and it's a great game but seriously on the player vs. player matches is very much rigged that you can't win no matter how good of birds you have, 5 Star, 4 star. It doesn't matter. For example entering in a match you attack and your hits barely take down the opponents health...but when they strike back it's full on damage. Besides that some server issues, just have to close out then re-open the app but the PvP matches seriously got to be fixed if they want people to keep on playing..
لعبه حلوه جدا الى الامام استمرو
لعبه اكثر من حلوه
Ridiculous
12/28 - very unhappy. Spent 50 diamonds in Major Pecker's challenge to restore health, then my first strike I finished off the remaining pig and completed the level- but then it took away all my health and wanted another 100 diamonds. This is just wrong. I should have those diamonds reimbursed. This game is just evil sometimes... There is something so wrong about opening an event marker to find no pig battles just a pvp banner for a battle where the opponent has 4-5 thousand more bird strength than you do. There's no point in bothering to try. I throw away more pvps than i ever get to play!
advice to developers
Thesoldier35m
on
12/28/2017
i will try to keep this short by listing what i dont like and suggestions on how to better them 1. friendship: as you progress in the game, you earn more friend space. im level 80 with the max allowed friends and can still only choose five people to send gift boxes to. this should be extended by how you level. 2. watching ads in order to play: nothing wrong with letting the ad play with my sound off for an item but when the video plays, claims theres an error and makes you watch again just to end up with no chest loot or scout berry etc. is a ripoff. really makes me wonder hiw the video plays perfect with no problems but cant give the reward. 3. the pvp battles when playing a level 100+ player: unfair to cheat the lower level player by so-called missfire glitches. when i put my finger on a bird to choose and aim the match freezes and while im waiting for it to work or try to exit out the bird is then unfrozen and shoots way off most of the time running into pigs but still being treated as if they missed. not sure if thats what power higher levels earn but its a waste of a battle and ultimately hinders me from leveling myself
Fix your game already
stevieboy1415
on
12/26/2017
Can you guys please fix the birds and massive amount of bugs already? There's always updates for angry birds pop but it's like no one cares to maintain this one which is way better. **update: So still no fix for anything? Geraldine's super shot which is supposed to give all pigs damage when you hit a fan or kill a pig only works when hitting a fan. Eddies soul sacrifice is completely broken. It is supposed to pull the pigs under never to be seen again, but all it does it pull them together and then blast them apart causing no damage. Billies super shot which gives a big power up only works 4/10 times. This is what we get for spending our time and money? I'm not one to complain, but this is ridiculous. Good rewards are few and far between, daily challenge is broken, only allows up to wave 7 and stops. How many people have to complain before things are fixed? This game is a good game, just get it playing how it's supposed to be PLEASEEEEEEE. **update......again** I see some fixes which are nice, like Eddie. But he still shoots the pigs around? What happened to being pulled under never to be seen again? Also, what's up with the premium hatch tickets? I must've used 100 already and have yet to see even a 4 starbird. What you guys are doing is not right and it's ruining the fan base. All I see from everyone in my clan is complaints about the same things. 1. The hatch tickets. 2. The daily challenge stopping at 7 waves and those 7 waves aren't enough snouts to win all prizes, you have to spend the 100 gems which is absurd. 3. A lot of birds don't do what they say they are supposed to do, Geraldine, Eddie, billy, just to name a few. I love the game, I just don't love the broken things that never get fixed. And finally 4. Every event is always a CRAZY amount of event points you have to get to claim the better prizes, it's literally next to impossible, at least make it feasible to reach the goals.
THE BEST GAME
The game was AWESOME I really like this game because you updated this game TO A HIGHER LEVEL
More birds
I loved again but I have all the birds but you just got to add more birds birds!!!!!!!!!!!!!!!!!!!!!!!!!!!!!!!!!!!:( !YES¡
Not getting rewards!
Sage Moon679789
on
12/24/2017
Second time not getting rewards for playing in battles! I played my heart out!! Can someone refund me!!!
Don't spend your money on this game
Slapthisgamesilly
on
12/24/2017
Don't spend your money on this game. It crashes too much and you'll end up loosing everything you've purchased. Support can't help and I'll be deleting and screw this game.
Love it but needs some work
I love this game and have really enjoyed it up until this point. I have given this 3 stars due to the fact that after I get so far I can't get back into the app and this has happened twice now and if I try to reinstall I have to start all over from scratch. There should be some kind of way to reinstall the app without losing all of your progress.
Why does it always freeze when I win
I love the game but it always freezes and I have to close it out when I win a PVP battle .
help and support
RyGuy_Games
on
12/23/2017
This game is Great but my kid stole my phone and put in 10 so now I can't do anything.And HELP AND SUPPORT DIDN'T WANNA HELP ME
Crap.... Just crap
Kaioken x 50!!!
on
12/23/2017
I have iOS 9.0 or later and an iPad and it says, and I quote"Oops looks like you're device isn't supported, sorry for the inconvenience :(" THIS IS CRAP! I was so exited😞
Update problems
NiKoLeAnNe13
on
12/23/2017
Don't get me wrong I love this game. For example of how much I like this game; I spend a lot of money playing this game. However recently in the last couple months the updates have had an extreme amount of glitches. In turn, I can't play and or buy. Which makes this game only three stars. If they can/could clean up the glitches I would rate this game five stars. MY ADVISE FROM A FAN...CLEAN UP YOUR IT SUPPORT!!!
This game is fun! :D
po.op playz gamez
on
12/23/2017
I think this game is really fun! 😁🤩😆🤯😜
Overpower full
Christmas event the pigs are over powerfull pigs level 99 95% battles you lose
Great game but....
For some reason I can no longer open and play this game? At first I thought it was because I needed to update it but I can't do that either? What gives?
Fact Sheet
Publisher:

Rovio Entertainment Ltd

Category:

Games

Released:

Jun 14, 2017

Current Version Released:

Jan 23, 2018

Version:

1.15.1

Size:

898.8 MB

Compatibility:

Requires iOS 9.0 or later.

Recommended Age:

9+

Game Center Certified:

No

Supported Languages:

English;

Parental Advisory:

Mild Cartoon or Fantasy Violence;