Screenshots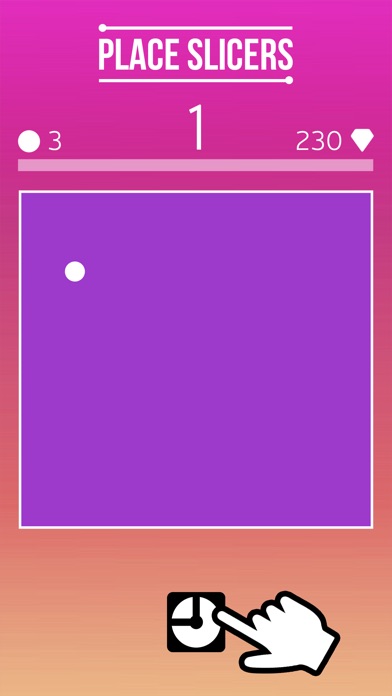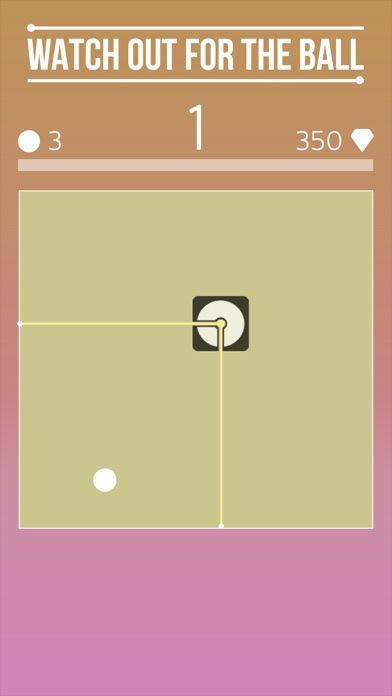 New in version 2.3.28
Scale got levels!
Take your chance to become a Scale master in these new addictive challenges!

Happy Scaling!
Description
Scale is a free and an addictive arcade game with an unique gameplay containing slicer and balls.

Truly a brain teaser and Its super fun!


How to play?

Its easy, all you have to do is to cut and shrink the board by placing the slicers.

You need to be strategic to scale the board visely and watch out for the ball!

If you touch the balls before your cut is complete, you lose a life.

Increase your score, get diamonds, check the leaderboard and compete your friends.

Try this fun game now!

Best arcade game ever, how far can you go?
iPad Screenshots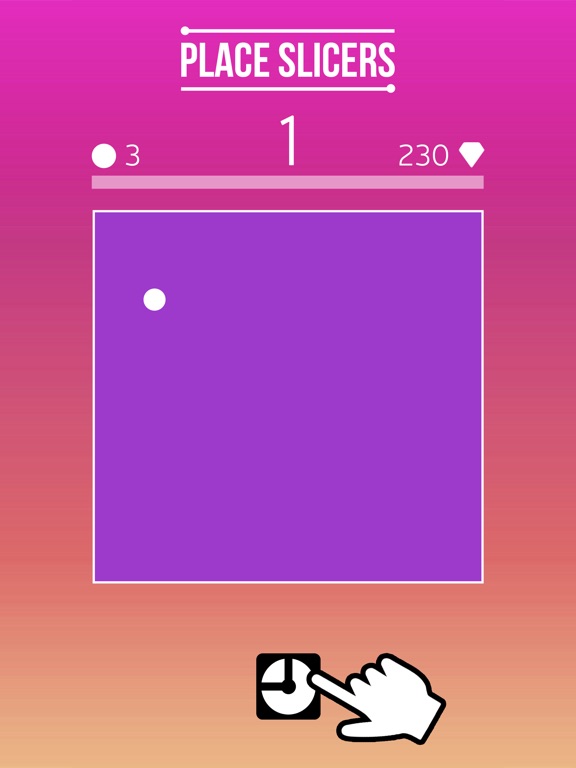 Reviews
New version is a step back
Dexterdeerhunter
on
11/18/2017
This used to be a 5 star game until the most recent update. Not nearly as fun as it used to be. Wish that they left the old version of Just 3 and added the new one if they wanted to. Lost my high score tracking with the new update as well.
Scale
Super addictive and I️ really liked it
Don't waste your time
ThisGameIsCrap11
on
11/17/2017
There was an ad literally after every turn, paid to have the ads removed and it went to every 2 turns. You can't even play the game because of the time you spend watching ads, don't waste your time
Coooooooool af bro
Babyandmom1
on
11/16/2017
Awesome
What's not broken shouldn't be fixed.
The game was fine. I really enjoyed it, and I still do. It's just not what I downloaded to play.
Still never got my stuff back
Katz321Juno
on
11/15/2017
I still lost everything and haven't gotten anything back
I️ beat level 9
189472589426
on
11/15/2017
The ad states that only 1% beat level 9. Well guess what? I did. I beat level 9. So obviously I'm the 1%. This game is trash-apples and do not download it. I am the 1% so you need to listen to my review. Have a good day.
Fun App needs guidance
ibrokeAstick
on
11/14/2017
I enjoy playing this app to pass the time, but I do have one complaint. You are just thrown into the game when you select a new mode. No instructions are given as to what the objective is for that specific game mode..
Buggy
I absolutely love the game but it rarely gives me menu options when I fail a level. I'm forced to close the app and restart almost every time.
Madison loves sloths
madisonlovessloths
on
11/10/2017
I love this game and it is really fun to play and I have a lot of fun playing it and when I get board this is the game for me and hopefully everyone else overall I rate scale five stars!!!!!!😀👍
So fun
Phat kitten
on
11/10/2017
It's hard but it gets really easy fast.
Scale
Miyah loves scale
on
11/8/2017
Review
Not a huge fan of this update
I don't really like that the new version with the stars resets the field back to a square. It removes the necessity of having to think ahead and slice carefully to leave yourself with a favorable field next level. It would also be great if the game would stop pestering me to turn on notifications for new modes and store my no answer. It's extremely irritating, especially since I make sure to check out whatever is new every time it updates. If you're not going to respect my desire to not turn on notifications, I'm just going to ditch the game and leave a review all about how annoying the messages are between levels. I enjoy playing, but not that much that I want to deal with being constantly pestered to turn on notifications so I can be pestered outside of the app.
Good Until...
I can no longer play the game because of a glitch that popped up with the update. I am unable to scale the playing area. Nothing will happen?? Please help!!
It's fun!
It could use less adds but I can't get off my phone when I play it.
It gets annoying
I love the game but hate how an ad comes up after every game I play. That irritating.
Great game, trashy ads...
Danielmegison
on
10/25/2017
I love this game. Super addictive and fun. However, I can't let my nephew play it because of the trashy ads. There is an ad that specifically comes up for the app "Rules of Engagement", where a girl comes home and finds her boyfriend/husband cheating on her with a guy nude in bed together. Then her "choice" pops up. Her choices are to "Run Away" or to "Join in"?! This is complete trash and I almost want to delete Scale because of these ads. The game itself is definitely a 5 Star game, but the ads it promotes bring it down to a 2 Star for me.
Ehhh...
Heyomayoheyomayoheyomayo
on
10/24/2017
Good idea, bad execution. The frustration I feel while playing is tremendous. It needs more balls and backgrounds, maybe something like a better custom option? What if you did the balls and turned them into emojis? Or at least an option. Thank you for reading, Potato
Fun game but too many ads
Dumb_Savage
on
10/23/2017
I basically see a ad after every time I die and it's annoying. It's more ads than game tbh.
Feed back 😡
I think you should let the peaple chose there things I was on level on forever an I still am I was punching my phone so hard because I was losing I have anger issues and that's yo feed back
C:
Nellybelly24
on
10/18/2017
Love it
ADS NEVER STOP!
Once you get an ad that redirects you to the Apple store automatically they never stop coming.
Fun
Peytonm_825
on
10/16/2017
Fun
❤️
Esmeralda A Barraza
on
10/16/2017
Addicted 😱
ADS!!!!!!!!!!!
I lose all my lives in the game and it gives me the option to watch an ad for an extra life, I said no, then as soon as I pressed the "X" an ad starts playing!!! This is getting ridiculous with every game now. Like I get why you need ads and all but still.
DOESNT WORK
it doesn't let me drag the thing to the board, and just glitches. i was excited about this games, and can't even use it🙄
Ads Ads Ads
I'm fine with ads, but it is horrible in this game because it will literally take you out of the app while you're playing to the App Store. It is awful
Ads open without being clicked on
Can't even play the game without constant interruption of ads opening up
Great
Henry Hattie hazel
on
10/9/2017
All I think you need to add is higher score for classic mode otherwise the game is super great and addicting
Mmmmm
I like the game but when I was playing every time I tried to do something I was sent to the App Store
Best game
babycooper😎🤓😜
on
9/30/2017
I think this game is really fun and it is one of the games that I play the most and I have like fifty five games on my phone
Addictive
Can't stop playing!
Addicting
AconRabbit7294
on
9/24/2017
Super fun and addicting!! Love it
This is great
Whskcianalcisnqmxkfeksn
on
9/20/2017
This is very fun and addicting it's 1:47 in the morning and I have school tomorrow but idc this is fun
A-W-E-S-O-M-E
Hailey_Madison
on
9/13/2017
This game is awesome because it gets you thinks and airing your mind your having fun but learning at the same time.
Fun
Hannah0022970
on
9/9/2017
Super fun and addicting.
Great
Brianna Nicole Hobbs
on
9/8/2017
Awesome
Something changed
This game used to be really fun. The further you'd get level wise, the more difficult it would get. But lately the ball is on crack... it's so fast I can't even get passed level 8! And my high score was level 110!!!! Idk why this happened but I hate it. Going to delete the app that I was once addicted to.
Needs more game modes
It's good
Is a good game but...
Is a good game, but it's stupid because I am addicted to it :p... so I had to get rid of ads, because ads are stupid, but otherwise this game is stupid and I hate when I like something I keep getting bombarded by ads, like it did here, but I got rid of them so it's good enough to get rid of them because they are annoying... This was a review This review was also stupid Also! I love you developer for making this, I guess it hits something in my brain to be addicted, and now I feel playing this makes me more of a filthy casual and I'm a "real" gamer who plays "real" games that aren't on phone all the time! But I find myself playing this when listening to something or just sitting in boredom and don't want to do anything else... I feel I was gonna say something else but I forgot so... Thanks again dev I hate you But I love you Dis game is good and too casual for me but dangit I'm gonna play it
great
this game is wonderful
Addictive
Flyers girl19
on
8/31/2017
This game is awesome and so fun to play. I've been obsessed for months
Fact Sheet
Publisher:

101 DIGITAL BILISIM YAZILIM VE PAZARLAMA ANONIM SIRKETI

Category:

Games

Released:

Mar 17, 2017

Current Version Released:

Nov 03, 2017

Version:

2.3.28

Size:

38.2 MB

Compatibility:

Requires iOS 8.0 or later.

Recommended Age:

4+

Game Center Certified:

No

Supported Devices:

iPad2Wifi-iPad2Wifi, iPad23G-iPad23G, iPhone4S-iPhone4S, iPadThirdGen-iPadThirdGen, iPadThirdGen4G-iPadThirdGen4G, iPhone5-iPhone5, iPodTouchFifthGen-iPodTouchFifthGen, iPadFourthGen-iPadFourthGen, iPadFourthGen4G-iPadFourthGen4G, iPadMini-iPadMini, iPadMini4G-iPadMini4G, iPhone5c-iPhone5c, iPhone5s-iPhone5s, iPadAir-iPadAir, iPadAirCellular-iPadAirCellular, iPadMiniRetina-iPadMiniRetina, iPadMiniRetinaCellular-iPadMiniRetinaCellular, iPhone6-iPhone6, iPhone6Plus-iPhone6Plus, iPadAir2-iPadAir2, iPadAir2Cellular-iPadAir2Cellular, iPadMini3-iPadMini3, iPadMini3Cellular-iPadMini3Cellular, iPodTouchSixthGen-iPodTouchSixthGen, iPhone6s-iPhone6s, iPhone6sPlus-iPhone6sPlus, iPadMini4-iPadMini4, iPadMini4Cellular-iPadMini4Cellular, iPadPro-iPadPro, iPadProCellular-iPadProCellular, iPadPro97-iPadPro97, iPadPro97Cellular-iPadPro97Cellular, iPhoneSE-iPhoneSE, iPhone7-iPhone7, iPhone7Plus-iPhone7Plus, iPad611-iPad611, iPad612-iPad612, iPad71-iPad71, iPad72-iPad72, iPad73-iPad73, iPad74-iPad74, iPhone8-iPhone8, iPhone8Plus-iPhone8Plus, iPhoneX-iPhoneX,

Supported Languages:

English;