Screenshots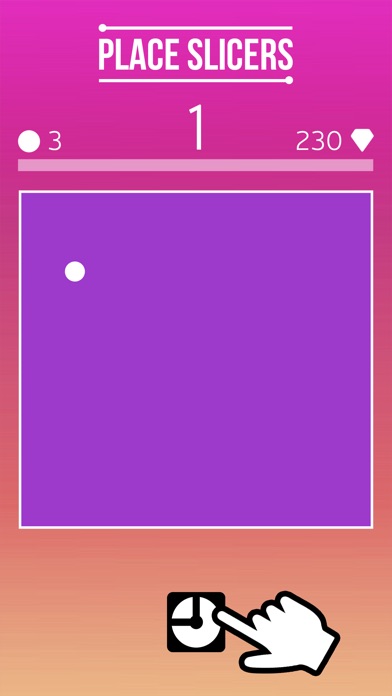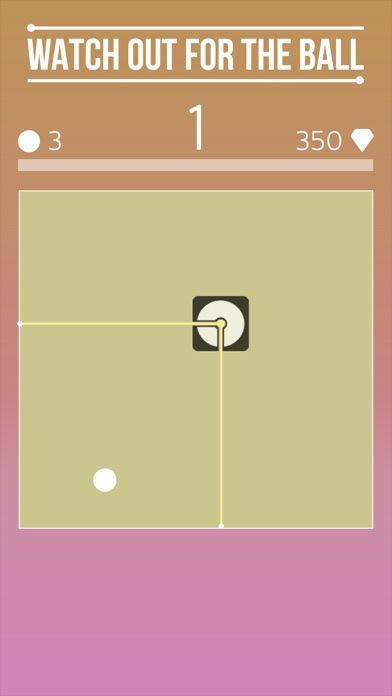 New in version 2.3.26
Fresh 2 New Modes!

-"Chrono", Capture the ball to get extra time!
- "10 sec", Scale Rush!
- Boosters are now available in "Just 3" mode!

Performance updates and bug fixes...

If you enjoy playing Scale please support us by leaving a review.

Happy Scaling!
Scale Team
Description
Scale is a free and an addictive arcade game with an unique gameplay containing slicer and balls.

Truly a brain teaser and Its super fun!


How to play?

Its easy, all you have to do is to cut and shrink the board by placing the slicers.

You need to be strategic to scale the board visely and watch out for the ball!

If you touch the balls before your cut is complete, you lose a life.

Increase your score, get diamonds, check the leaderboard and compete your friends.

Try this fun game now!

Best arcade game ever, how far can you go?
iPad Screenshots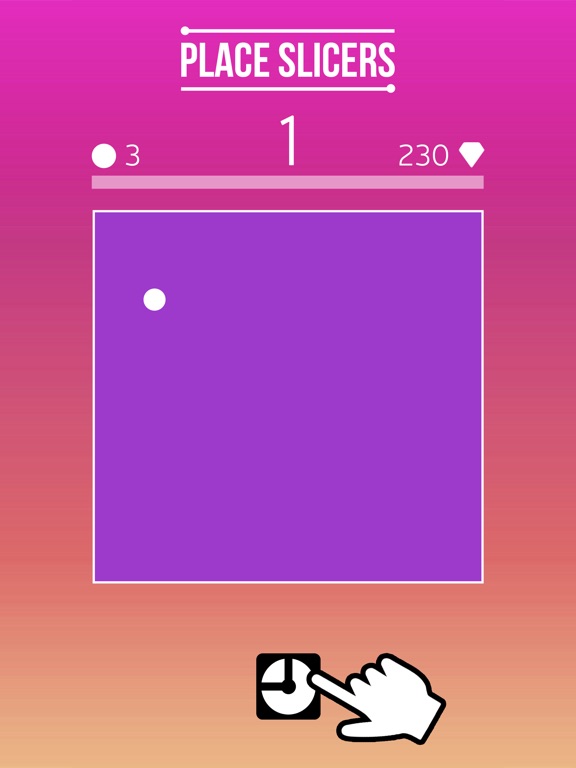 Reviews
Addicting
AconRabbit7294
on
9/24/2017
Super fun and addicting!! Love it
This is great
Whskcianalcisnqmxkfeksn
on
9/20/2017
This is very fun and addicting it's 1:47 in the morning and I have school tomorrow but idc this is fun
A-W-E-S-O-M-E
Hailey_Madison
on
9/13/2017
This game is awesome because it gets you thinks and airing your mind your having fun but learning at the same time.
Fun
Hannah0022970
on
9/9/2017
Super fun and addicting.
Great
Brianna Nicole Hobbs
on
9/8/2017
Awesome
Something changed
This game used to be really fun. The further you'd get level wise, the more difficult it would get. But lately the ball is on crack... it's so fast I can't even get passed level 8! And my high score was level 110!!!! Idk why this happened but I hate it. Going to delete the app that I was once addicted to.
Needs more game modes
It's good
Is a good game but...
Is a good game, but it's stupid because I am addicted to it :p... so I had to get rid of ads, because ads are stupid, but otherwise this game is stupid and I hate when I like something I keep getting bombarded by ads, like it did here, but I got rid of them so it's good enough to get rid of them because they are annoying... This was a review This review was also stupid Also! I love you developer for making this, I guess it hits something in my brain to be addicted, and now I feel playing this makes me more of a filthy casual and I'm a "real" gamer who plays "real" games that aren't on phone all the time! But I find myself playing this when listening to something or just sitting in boredom and don't want to do anything else... I feel I was gonna say something else but I forgot so... Thanks again dev I hate you But I love you Dis game is good and too casual for me but dangit I'm gonna play it
great
this game is wonderful
Addictive
Flyers girl19
on
8/31/2017
This game is awesome and so fun to play. I've been obsessed for months
Addictive
This game keeps both my son and I entertained for hours. Love it so simple but definitely fun
Mind exercising
Big V in 808
on
8/30/2017
Great way to unwind after a hectic day at work and being on the road with crazy traffic.
Getting even better!
I'm really enjoying the new version. The new game modes are a ton of fun and really challenging! A note though, I've already purchased all the balls and slicers available, and it's a little annoying that the shop icon keeps flashing at me when there's nothing available to be bought. Maybe in a future update that could be added in as a condition for that state. Also it'd be nice if there was an explanation of what the garbage bin did exactly. The Lightning bolt is fairly self-explanatory, but I expected to be able to choose from a selection with the garbage bin.
A interesting game
graciegirl06
on
8/26/2017
It is really fun and I think other people should download it.
Scale is amazing
This game rules I don't know what else to say
???
It's saying to update it but there is no update available...? Please fix.
Fun, addicting
Helps pass the time time but is also very addictive to where you want to keep playing another round because you know you can beat your last game!
Great but......
It is very good and fun but the only problem is there is always adds after every 2 rounds
New Tricks
The game is very fun and addictive! I really recommend this game for anyone who would like to kill time either in a long line or a road/ airplane trip❤️ idk if other people have found about the fact that if you get 3 perfects you get an extra life, but love it🍉 although the ads are a bit annoying it is still an awesome app! May you guys just cut down on the ads a little??
OMG
This game is so fun the fact that it gets harder makes it so addicting😝👍!!
Good
MiaCARVELLI16
on
8/19/2017
Good but Hard
Fun but too many adds.
Fun game to pass time but their is an ad almost every time you lose.
Like the game
Pink Diamonds15
on
8/18/2017
I like the game, but the timer doesn't stop when you pause the game.
Perfection
guywithtwins
on
8/18/2017
Awesome
Love it!!!!!!!❤️❤️❤️😍😍😍
This game is awesome 👏 and you should down load!!!Sooooo addicting!!!!!
Fun and annoying
I personally think they should add more lives to it. My daughter gets really annoyed at that. On the bright side, she says that it's really fun most times.
Fun
@loganshannon15
on
8/17/2017
It's fun
Scale
chowchow3198
on
8/16/2017
Scale is a great game! I love it so much. Would definitely recommend this game!!!!! I would want you to like this game please!!??!?!?!??!?!?!?
To many ads!!!
Fun but an ad after every game!
Love it ❤️
Very enjoyable game
Awesome
This game is awesome and addicting
Star
This game is really fun and I love playing it.
Lots of bugs
The game worked once on my phone. It now crashes every time i open it.
Fun
Ayanah Castillo
on
8/14/2017
It's really addictive once u start to play a lot
It's alright
It's alright but to much adds please fix!!!! Thank you!!
Love the challenge!
Love the challenge!
VERY frustrating.
JustSomeConcernedPetson
on
8/14/2017
Great game... if you like being horridly frustrated and have a degree in physics. If you liked flappy bird then this is the game for you. It is extremely frustrating!! Plus the collision detection isn't the best ever which is a huge downer if you like having precision.
Awesomeness
I takes A lot for me to love theses kind of game and I love love love it
Fun and addicting
I love this game, I can never stop playing. It can b so frustrating though. But it's a awesome game❤️❤️❤️❤️
Very fun
pinkygirl7275240
on
8/13/2017
Very very very fun!!!! Love this game! It's amazing will play for 4 hours straight! 💖💖💖💖💖💖💖💖💖💖💖💖💖💖five star ⭐️⭐️⭐️⭐️⭐️ thank you to the creators
Fact Sheet
Publisher:

101 DIGITAL BILISIM YAZILIM VE PAZARLAMA ANONIM SIRKETI

Category:

Games

Released:

Mar 17, 2017

Current Version Released:

Aug 11, 2017

Version:

2.3.26

Size:

29.4 MB

Compatibility:

Requires iOS 8.0 or later.

Recommended Age:

4+

Game Center Certified:

No

Supported Devices:

iPad2Wifi-iPad2Wifi, iPad23G-iPad23G, iPhone4S-iPhone4S, iPadThirdGen-iPadThirdGen, iPadThirdGen4G-iPadThirdGen4G, iPhone5-iPhone5, iPodTouchFifthGen-iPodTouchFifthGen, iPadFourthGen-iPadFourthGen, iPadFourthGen4G-iPadFourthGen4G, iPadMini-iPadMini, iPadMini4G-iPadMini4G, iPhone5c-iPhone5c, iPhone5s-iPhone5s, iPadAir-iPadAir, iPadAirCellular-iPadAirCellular, iPadMiniRetina-iPadMiniRetina, iPadMiniRetinaCellular-iPadMiniRetinaCellular, iPhone6-iPhone6, iPhone6Plus-iPhone6Plus, iPadAir2-iPadAir2, iPadAir2Cellular-iPadAir2Cellular, iPadMini3-iPadMini3, iPadMini3Cellular-iPadMini3Cellular, iPodTouchSixthGen-iPodTouchSixthGen, iPhone6s-iPhone6s, iPhone6sPlus-iPhone6sPlus, iPadMini4-iPadMini4, iPadMini4Cellular-iPadMini4Cellular, iPadPro-iPadPro, iPadProCellular-iPadProCellular, iPadPro97-iPadPro97, iPadPro97Cellular-iPadPro97Cellular, iPhoneSE-iPhoneSE, iPhone7-iPhone7, iPhone7Plus-iPhone7Plus, iPad611-iPad611, iPad612-iPad612, iPad71-iPad71, iPad72-iPad72, iPad73-iPad73, iPad74-iPad74,

Supported Languages:

English;