TapNova recommends this app!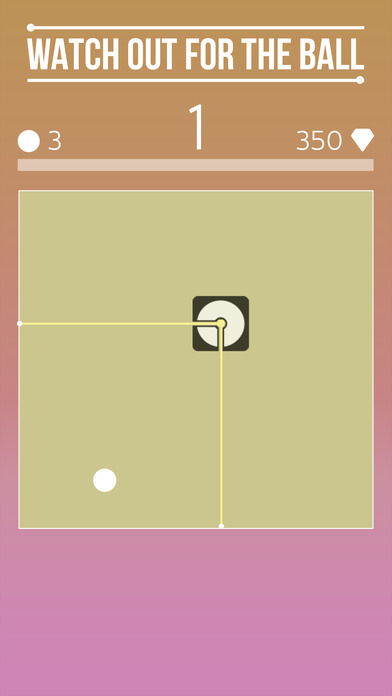 New in version 2.3.17
We continue to update Scale to make it better;

- In game extra life bonus,
- New Slice animation and progress bar,
- You can restart game by using pause menu,
- You can turn on/off sound in game by using pause menu,
- Help screen is available on pause menu,
- Performance enhancements and bug fixes.

If you enjoy playing Scale please support us by leaving a review.

Happy Scaling!
Scale Team
Description
Scale is a free and an addictive arcade game with an unique gameplay containing slicer and balls.

Truly a brain teaser and Its super fun!


How to play?

Its easy, all you have to do is to cut and shrink the board by placing the slicers.

You need to be strategic to scale the board visely and watch out for the ball!

If you touch the balls before your cut is complete, you lose a life.

Increase your score, get diamonds, check the leaderboard and compete your friends.

Try this fun game now!

Best arcade game ever, how far can you go?
iPad Screenshots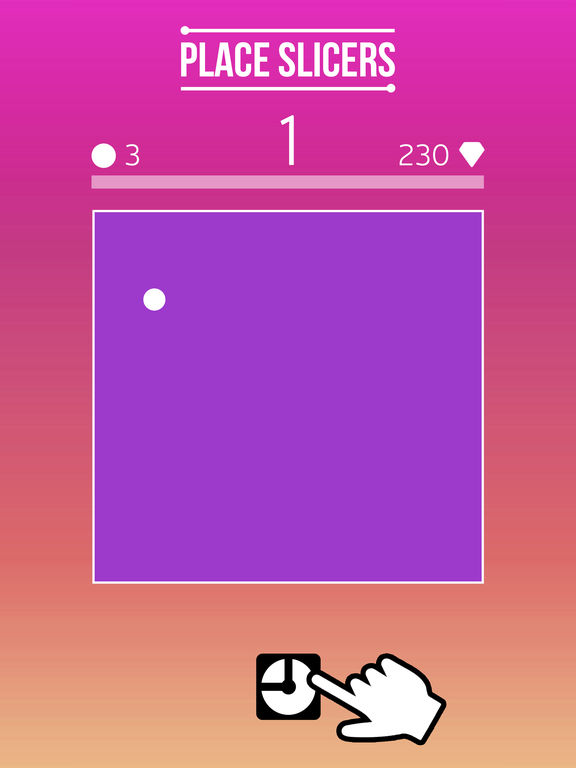 Reviews
Amazing
At first I didn't understand the point but now that I understand its so addicting
Scale is a fun strategy game
Scale is very enjoyable fun game I play it almost everyday. I have learned that you need a strategy, because it starts out in a box every time you start. When I was playing scale earlier I also realized that it is a repeating pattern if the first level is fast (if the ball is fast) level two would be slow (the ball will be slow). I do not regret buying scale.
Intriguing
Teh joemlong
on
6/22/2017
Oh wow
Ya
The best game I have ever played
Dem 4 stars
Frustrating but very addicting game.
Breezy
Time mannaging
on
6/22/2017
Easy, fast, and strategic!
Really don't care for it
Chiguynextdoor
on
6/22/2017
You can't rotate half the pieces, and the biggest thing to me is there's no advancement, you don't complete a level and go to the next, you just keep slicing until you run out of lives. It makes it pretty pointless. It's basically Pong.
Wonderfull game
Bomohammed73
on
6/22/2017
I love it
Great Game
Too many ads...
Incredible Game
This game is super fun and highly addictive! (Please Play Responsibly.)
Excellent!
Love the game, not much the patronizing comments, like "calm down"
Addicted
So much fun and addictive
Aweeesooome
Best way to relax and forget the world for a minute... or two.
ADDDICTING
All 5 stars I have to say I love every thing about it... except I can't make it past level 12 in normal mode
Amazing game
This game is very fun
Fun!!!
This game is SOO addicting!!! Good luck slicing your way to victory!
It's coool
TheCreeperMinion
on
6/21/2017
The best thang evah
Yummy
Jamesbond1964
on
6/21/2017
This game is pardon my French, scrum-dilly-yumpshious for sure! Now give me free coins or something.
Amazing
This game is the best i've been playing it for an hour or two
Great game!
This game is extremely addicting love it!
It's pretty good
This app is pretty good I mean it would definitely could be better but so far the app is good.😊
Scale
The most addictive game ever
Needs work.
I think you should add more ways to scale the block, like diagonal lines and etc. The app is a bit frustrating for me when I get those little words like 'calm down' or 'c'mon' when I only just got the game. It's like you expect me to be decent at it! The one that annoys me the most is the 'calm down' one because I'm perfectly calm while playing then I see this and it pisses me off! Please allow a setting to turn these off.
Love it
Soccer22200198475917482
on
6/21/2017
Love it
I'm love'n it🍟
I love it it's very addictive plus it helps me get though long car rides and makes it seem less long of a ride!❤️❤️❤️
Super fun!!!! Very addictive
PortlandLawyer
on
6/21/2017
I love this game me and my friend could play this for hours
Scale
Scale is like my life I love my high score is 7
Cookie13 ⚽️🏀⚾️😎
Cookie13 ⚽️🏀⚾️😎
on
6/21/2017
I love it and I got it two days ago
Is it really a game if it's more ad than game?
Jenson sod down slabs
on
6/21/2017
Crappy game
love it
saucy.autumn
on
6/21/2017
good job
Fun game
Biggdog45 78
on
6/20/2017
Very addictive!
Very Enjoyable
It is very relaxing and decently fun! A great challenge from the start. I like the added balls feature and new 'earn a life' challenge on each level.
djhamed700
..:::dj700:::..
on
6/20/2017
good game
Great
kenzie-gamefreak
on
6/20/2017
I love this game I can not stop playing it is driving me crazy in a good way
W
Great game and Is fun to play
What the?
=buttercup is cute=
on
6/20/2017
Every time I want to play the game, u can't. I logs me out!
This is a awesome game
Buter man111
on
6/20/2017
Five stars
Scale
I really love this game!
Sooo fun
i love this game so fun and entertaining I would recommend this to everyone
Scale
ITS SO ADDICTING AND FUN! ❤️❤️❤️
Addiction
Instant addiction. Not as easy as it looks. I love it.
So fun
I love this game and, can't stop playing it❤️❤️
Exelent game
Play me ancanta super!!!
Great game!
issa.soriah🚮💙
on
6/20/2017
It's such a fun game , and the thing I like most is that it challenges you❣️🤓
Great!!! Love it!!!😻😻😻❤️💛💚💜💙
COOL KID 123 321
on
6/20/2017
I absolutely LOVE this game‼️it is great for relaxation!
Great Game
Love this game! All about timing and strategy, a game that makes you use your mind a bit😉
Love this ...
Stargazer62085
on
6/20/2017
Very entertaining 🖤🖤🖤🖤
Fact Sheet
Publisher: 101 DIGITAL BILISIM YAZILIM VE PAZARLAMA ANONIM SIRKETI
Category: Games
Released: Mar 17, 2017
Current Version Released: Jun 13, 2017
Version: 2.3.17
Size: 27.5 MB
Compatibility: Requires iOS 7.0 or later.
Recommended Age: 4+
Game Center Certified: No
Supported Devices: iPhone4-iPhone4, iPad2Wifi-iPad2Wifi, iPad23G-iPad23G, iPhone4S-iPhone4S, iPadThirdGen-iPadThirdGen, iPadThirdGen4G-iPadThirdGen4G, iPhone5-iPhone5, iPodTouchFifthGen-iPodTouchFifthGen, iPadFourthGen-iPadFourthGen, iPadFourthGen4G-iPadFourthGen4G, iPadMini-iPadMini, iPadMini4G-iPadMini4G, iPhone5c-iPhone5c, iPhone5s-iPhone5s, iPadAir-iPadAir, iPadAirCellular-iPadAirCellular, iPadMiniRetina-iPadMiniRetina, iPadMiniRetinaCellular-iPadMiniRetinaCellular, iPhone6-iPhone6, iPhone6Plus-iPhone6Plus, iPadAir2-iPadAir2, iPadAir2Cellular-iPadAir2Cellular, iPadMini3-iPadMini3, iPadMini3Cellular-iPadMini3Cellular, iPodTouchSixthGen-iPodTouchSixthGen, iPhone6s-iPhone6s, iPhone6sPlus-iPhone6sPlus, iPadMini4-iPadMini4, iPadMini4Cellular-iPadMini4Cellular, iPadPro-iPadPro, iPadProCellular-iPadProCellular, iPadPro97-iPadPro97, iPadPro97Cellular-iPadPro97Cellular, iPhoneSE-iPhoneSE, iPhone7-iPhone7, iPhone7Plus-iPhone7Plus, iPad611-iPad611, iPad612-iPad612, iPad71-iPad71, iPad72-iPad72, iPad73-iPad73, iPad74-iPad74,
Supported Languages: English;