TapNova doesn't recommend this version of the app.
New in version 6.4.1
Hotels.com regularly updates our app to bring customers the features and fixes that help them find and book the perfect hotel.
Thanks for using Hotels.com! Please keep telling us what you think by reviewing our app and rating us 5 stars.
Description
The Hotels.com app is the simple, fast and secure way to book your perfect hotel.

PLAN
- Get instant savings with access to Secret Prices on our app. These are lower prices that aren't available to everyone.
- Easily discover your perfect hotels with our in-depth sort and filter options.
- Get exclusive deals for hotels in your area tonight by using our "Tonight's Local Deals" feature.
- Save all your favorite hotels to easily compare between features and prices.
- Easy-to-use map view to discover all the hotels around you.

BOOK
- Use Apple Pay! Just select Apple Pay as the payment type at checkout.
- Collect 10 nights with us and get 1 free* with Hotels.com® Rewards
- Choose when to pay. Either when you book or when you stay at the hotel.
- Securely store your payment details for fast, easier and safe bookings.
- Save your booking to your Passbook for whenever you need it.

MANAGE
- Sign in once and the app will keep you logged in. This is the fastest and easiest way to search for hotels, view your bookings and collect nights.
- Use Facebook to sign in or register. Create one account for all of your devices with just a touch of a button.
- See your past, current and future hotel bookings, even when you don't have access to the Internet.
- Call our customer support from within the app 24/7 for help making or managing bookings.

*The maximum value of your free night is the average daily rate of your ten nights. Your free night does not include taxes and fees. Account Summary Balance updates after stay has been completed.

Continued use of GPS running in the background can dramatically decrease battery life.
iPad Screenshots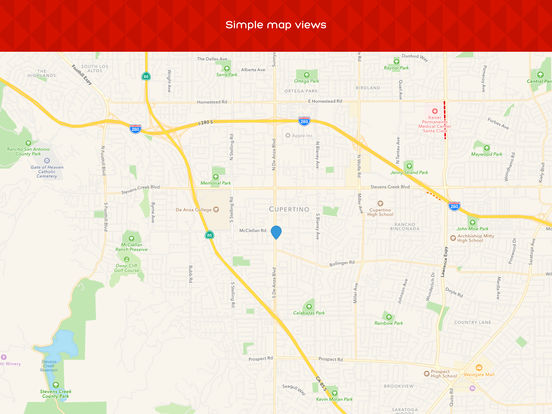 Reviews
amazing
Hotel guarantee and favorable price
Scam
I have my own company and i book room for my workers when we go on business trip i never got a reward ally free bookings are locked when i call for them to unlock they tell me they are going to call me back in 60 minutes and never do. Dont waste your time they are full of it
Poorly made Ap. Can't review hotels
Much better options out there
App is a scam!
I booked a room through the app. Go back to their website through my web browser to check the address, and the SAME ROOM price is $20 less. I called customer service but they said they couldn't refund the difference between the two because the reservation was made the same day as check in. What a shady business model.
We really use this app!
Perhaps equal to the applicability of this app, I have been very impressed with the associated customer service. On an extended road trip we needed to cancel and then re-instate a booking, and then apply a Rewards credit after I had booked a room. In every case I found the rep polite and knowledgeable and able to solve our concern. I would not travel without the app!
Super easy
Saxophone Dave
on
8/16/2017
.
Don't make a mistake
App isn't bad but if there is ever a problem the customer support is terrible.
Don't fall for "book now pay later"
Shaybaby1986
on
8/15/2017
It clearly states that "you pay at check in or check out" and they still allowed the hotel I booked to charge me this morning when I'm not even in the state it's booked in yet! They called the hotel and they're calling it a "preauthorization" and they'll reverse it when I check in. We all know that'll take a week to credit back which defeats the purpose!! Especially when I've been using another card to pay.. smh BAD BUSINESS!! Won't be using this site again
Very disappointed really bad customer service!!!
Katrina Myles
on
8/13/2017
The photos May deceive you! You may not get what you pay for! Customer service won't help if the place is disgusting and not worth the money!
First try fail
Trust me, just call or book the hotel directly online...skip the 3rd party. Most hotels have sites & their own point system. NONE OF THEIR REPS FIRST LANGUAGE IS ENGLISH. Booked a hotel while on the road...selected the area I wanted to stay in, little did I realize it was 1 hour away from where I wanted to stay. I trusted their GPS unfortunately. Even though I booked it on 8/11, the confirmation email reads: "Cancellation policy - Free cancellation until 08/10/17 If you change or cancel your booking after 6:00 PM, 08/10/17 ((GMT-05:00) Eastern Time (US & Canada)) you will be charged for 1 night (including tax)" Still not sure how you cancel the day before you make the actual reservation. I had to pay for a room I didn't even check into. Just be sure to google map the hotel address before you book using this app! Make sure you're where you need to be & not what they click bait you to book. And be prepared to make ANY changes or cancellations within 30 minutes of making the reservation. After 6 calls to their customer service today, after being told that a room was ready for me tonight and driving an hour to it, I get there & of course can't check in, I need to buy another room entirely. During calling customer service I was hung up on once & transferred to a new rep, so I had to go through the whole story each time I called. The reps had to call the hotel 3 times...the hotel clerk had a hard time understanding them. I was offered to rebook through them (had a nice giggle) and a $100 coupon for my hassle. I refused, it was my first time trying this 3rd party & the last.
Love the app
I love this app, I was looking for a reasonable price room, with specific accommodations for my soon to be sister in law's wedding. The filtering tool on the app made it nice to find the exact room i was looking for, with a great price. I have tried other hotel booking sites, I love booking.com
Create an account
Not able to create an account. All I get is error notifications. I contacted customer service and received very little help to resolve the problem. Not able to create an account on my iPhone or iPad. I was able to use the app to make reservations but will not be able to receive credit for my hotel stay.
Slow and bothersome
The alerts are useless and the customer service as a gold customer are worthless. Going back to direct.
Keep coming back to this on
captain-jimmy
on
8/11/2017
This site seems to be the easiest to use and lots of choices
Took my nights!
Take my rewards and I'll go elsewhere! Good bye!
Easy to use!
Heather is the Queen
on
8/9/2017
Love it, makes finding a hotel easy and quick!
Easy convenient app
This is an easy and convenient way to book your hotel at good prices plus earn rewards towards a free night No problems using app or checking in to our hotel!
Great APP !
Information is performed clearly and the price is the lowest among those kind of Apps.
Reward expires
Disappointing. Reward expires in one year. Didn't know until I reached ten reservations but was on the 13th month. I don't believe Expedia or booking reward points expires. Not right that reward points should expire. Will not use Hotel.com again.
Error codes abound
The app is difficult to use because certain pages won't load and error codes keep popping up for no apparent reason. Also, I downloaded the app because it promised me a 10% discount on my next booking for doing so. Lies. When I went to use it I got an error message "this code only applies to some regions". Also, it wouldn't let me change my email address from within the app - I had to login in my phone's browser to do so... Overall, not a great experience.
Easier to manage bookings
The angry sloth
on
8/6/2017
The new features allow you to change arrival dates and room categories without cancelling and rebooking entirely. Big time saver.
No stars, Hotels.com stole nights from me
oldbreeddevildog
on
8/5/2017
I had a total of 8 nights in my account before a recent 7 night stay. After the stay, 3 of my nights seem to have disappeared, the app will not show me any of my details so I can verify it. Almost a complete waste of time!
TERRIBLE CUSTOMER SERVICE
I had booked by accident 2nights instead of 1, and called to fix it within 30seconds after booking. The guy said he called the hotel, and they were unwilling to budge, I'm stuck for both nights. I called the hotel, they say they never got a call from this app, and they would do it but this app has to for me. I call customer service here back, and told them everything, and they called the hotel again, and came back saying the same thing as before, the hotel wouldn't do it. THE HOTEL SAID THEY WOULD, AND NEVER GOT A CALL FROM HOTEL.COM. THESE PEOPLE ARE LIARS AND CROOKS. THEY SHOULD BE BANNED FROM THIS STORE FOR BEING FRAUDULENT AND LYING TO YOU, ME AND EVERY CONSUMER HERE. HOTEL.COM IS TRASH. REAL TALK.
Hotels.com is the Bomb.com
Tonygrillmaster
on
8/4/2017
Love this app!
Great to use
Only hotel site I use to book for vacation/business trips.
Loyal customer
App works great and I use it often. My wife and I enjoy the low prices, lots of lodging options, and free night perk.
Terrible
Hard to navigate. On my iPad only works in landscape. Old version much friendlier. Initial sort makes no sense. Couldn't use zip code to search. Used my NJ zip code and it kept giving me Argentina.
Great navigation
speaker maker
on
8/3/2017
Well laid-out site with useful features
Great app
Easy to use and book.
Best hotel reservation app ever!!
spicy quesadilla
on
8/1/2017
Love Hotels.com is been 7 years since I use this app/web page and I love it, excellent service, good prices, good reward program, i simply love it
Great app
Made traveling and staying a lot easier
Easy to use
Easy and convenient, and good rewards, too. I use it to travel with business and the rewards are fantastic.
Poor customer service
We came to check in at 430 and was told our room wasn't ready! Mind you check in time is 300! How is our room not ready. This is the question we asked the gal at the counter and she had such an attitude and said "because of late check out". Well what if we were here a 3?! She continued being rude the entire time during check in. Piss poor customer service if you ask me. Won't be coming back.
Love the extra discount
On the home page you will find an extra discount code, helps offset the taxes ;) Admittedly I haven't travelled yet, so I don't know for sure if the rooms I have paid for will be ready for me or not... let's hope so!
Great app for the frequent traveler
Pryncyssab1234
on
7/29/2017
I travel a lot for work and am bummed I only just found this app an site! I am racking up so many free nights so quickly and the prices are amazing!
Great website
I've always enjoyed hotels.com and the easy to use app
App works
TalkingWithTheCreator.com
on
7/28/2017
No problems with the functionality of the app. It stores reservations and past bookings and keeps track of reward nights, too.
No other way to book for me!
I am a frequent traveler and no perk is better than the free nights. But you have to log in to your account to get them! I made the mistake of not doing that years ago but not anymore. I've been stranded at airports and I've had my free nights to spare. You can also use credits toward expensive rooms. The app is easy and intuitive. It crashes sometimes when navigating from frame to frame but I have to admit, I type fast and navigate at the speed of "light"! Did I mention that they usually have the lowest prices and awesome customer service when I've had to call because the room given is not what I booked (usually when I book in a foreign country in a far away galaxy).
Scam coupons
Hotels.com became a cheap site that cancels your nights if you use the stupid 5% app coupon. This is ridiculous way of not counting the nights you pay for rewards. Shame on you
Errors every time you exit and return.
Redbull-roof
on
7/27/2017
App is fine to search for places and book them. But every time you go from one page to another and come back it gives you an error.
Buyer beware
Downloaded the app and booked a reservation for the first time with hotels.com. Executive suite. Of course you have to pay in advance -- "no refunds." Got to the hotel late and they didn't have the room we reserved. Or one for the people who came in after us. Or the ones who came in after that. Or the ones who came in after that. All booked through hotels.com. I got a big runaround when I called -- department after department, each saying they had to call the hotel to verify even though the first person already had. We have to go through "a process." My process will no longer include hotels.com.
Price Match Guarantee Is A Fraud
The Syndicate
on
7/25/2017
I booked a hotel while I was driving late at at night through the app. When I went to Google maps to find the address (they didn't show an address after booking), google showed rates from other sites and they were 40% less than Hotels.com for the same room on the same date. WhenI called to complain, the rep said they need at least 24 hours notice to do a price match or to cancel a reservation. Hotels.com does not stand by price match. Check google forest instead of going through their app. They don't have competitive rates.
Good
I have no problems with this app or the cite they are very helpful if anything goes wroung and the price are much better then other places so I give them 5 star 🙂
Love it
It always has great deals. Loving it
Good app
Not all the options are available as in the browser version.
Bad information
The hotel I booked was listed as having two queen beds and upon arrival I was given a room with two double beds and when I asked about it I was informed by the front desk that that is the only beds they have in the type of room I booked. I was highly disappointed by the bad information. Also when I called another hotel to see if they had a full kitchen, because it was in the description as having the full kitchen however the pictures did not show this, glad I called them because they in fact did not have the full kitchen as hotels advertised them to have. It's good for finding deals however I recommend calling any hotel you're interested in before booking it to be sure the information provided on the site is accurate.
Great
Whodatwarnock
on
7/22/2017
Great
Easy to use
It was easy for me to book and cancel a hotel room. I had to change my destination.
Fact Sheet
Publisher: Hotels.com, L.P.
Category: Travel
Released: Jul 11, 2008
Current Version Released: Jul 31, 2017
Version: 6.4.1
Size: 130.1 MB
Compatibility: Requires iOS 8.1 or later.
Recommended Age: 4+
Game Center Certified: No
Supported Devices: iPad2Wifi-iPad2Wifi, iPad23G-iPad23G, iPhone4S-iPhone4S, iPadThirdGen-iPadThirdGen, iPadThirdGen4G-iPadThirdGen4G, iPhone5-iPhone5, iPodTouchFifthGen-iPodTouchFifthGen, iPadFourthGen-iPadFourthGen, iPadFourthGen4G-iPadFourthGen4G, iPadMini-iPadMini, iPadMini4G-iPadMini4G, iPhone5c-iPhone5c, iPhone5s-iPhone5s, iPadAir-iPadAir, iPadAirCellular-iPadAirCellular, iPadMiniRetina-iPadMiniRetina, iPadMiniRetinaCellular-iPadMiniRetinaCellular, iPhone6-iPhone6, iPhone6Plus-iPhone6Plus, iPadAir2-iPadAir2, iPadAir2Cellular-iPadAir2Cellular, iPadMini3-iPadMini3, iPadMini3Cellular-iPadMini3Cellular, iPodTouchSixthGen-iPodTouchSixthGen, iPhone6s-iPhone6s, iPhone6sPlus-iPhone6sPlus, iPadMini4-iPadMini4, iPadMini4Cellular-iPadMini4Cellular, iPadPro-iPadPro, iPadProCellular-iPadProCellular, iPadPro97-iPadPro97, iPadPro97Cellular-iPadPro97Cellular, iPhoneSE-iPhoneSE, iPhone7-iPhone7, iPhone7Plus-iPhone7Plus, iPad611-iPad611, iPad612-iPad612, iPad71-iPad71, iPad72-iPad72, iPad73-iPad73, iPad74-iPad74,
Supported Languages: Arabic; Chinese; Croatian; Czech; Danish; Dutch; Flemish; English; Estonian; Finnish; French; German; Greek; Hebrew; Hungarian; Icelandic; Indonesian; Italian; Japanese; Korean; Latvian; Lithuanian; Malay; Bokmål, Norwegian; Norwegian Bokmål; Polish; Portuguese; Russian; Slovak; Spanish; Castilian; Swedish; Thai; Chinese; Turkish; Ukrainian; Vietnamese;