Games
Entertainment
Family
Action
This version of the app is not recommended
App last updated
May 27, 2011
Screenshots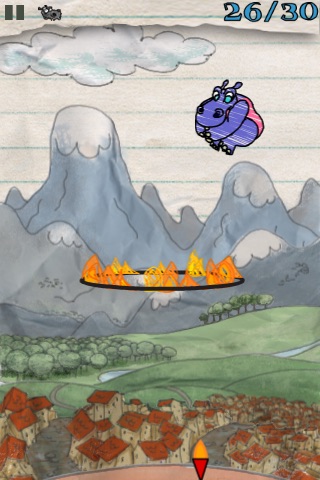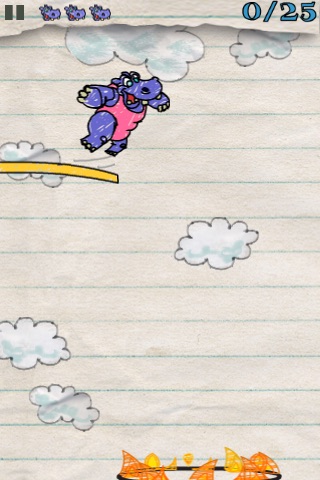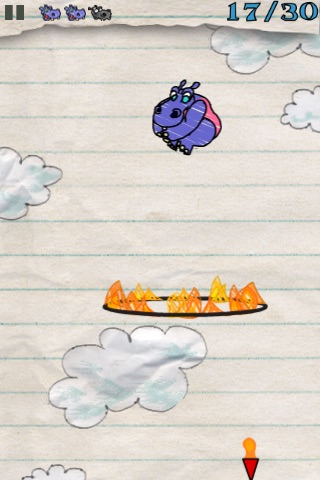 New in version 1.2
Made app available for all devices with iOS 3.0 and higher. We apologize if the previous update disabled the app for you! Please let us know if there are any more problems.
Description
★★★ FREE for a limited time! ★★★

Hippos love diving more than anything! Jump off dizzying heights, go through flaming rings, and don't get burned!

*****************************************
USER REVIEWS
*****************************************

""Who wouldn't love hippos jumping through flaming rings of fire? Brilliantly awesome!" --iPhoneGamer

"I feel tremendous man-love for this game." --iPhoneSavior.com

"I can't get enough of this one. Just what I need after a long hard days work is to kick back and navigate a Hippo through some hoops :)" --MrMuesli
Reviews
stop redirecting my browser to download this game
if you're going to pay advertisers to hijack my Safari browser to force my iPhone to launch the app store to download this crappy game, I'm going to rate all of your games 1 star and will do that to all of your future apps. i am sick of in-app purchase games. it's annoying and paying advertisers to force something like this upon me is making me lose faith in the app store.
Tough but Easy
Emily <3's Trish
on
6/9/2014
This is a good game with tons of levels. I'm stuck on 35 hoops, but it's still a great challenge. So it's kinda a mix of of hard and easy; it's harsy! I could sit there and play it all day. In all, I'd give this game 4 stars!
No global scores? Really?
Awesom game but... [Self Title];
Great game
_jasonadams_
on
2/11/2014
I really like this game!
Fhxhdhhg
Hey riders fan5 your retarted
Hippo high dive review
This game is soooo fun! It is kind of hard but it's funny and totally AWESOME!!!!!!!!😃😃😃😃😃😃😃😃
The WORST
I can't get passed 1 level where it's 35 rings of fire and your 350ft in the air it's impossible😣
funnnn ∞
Tayylorr_raaee
on
2/5/2013
im addicted. when you can't pass a level, it gets you frustrated. but thats what keeps me playing.
Pimping1234568@
Pimping game
Concentration & Coordination
B Bradley V
on
12/27/2012
This game helps to improve your concentration and coordination. A decent game, and the hippo is cute too!
Awesome sauce!!!
LittlePrincess
on
12/22/2012
This game is fun and challenging!! Its awesome😋
Great game
Bellatrix jek
on
11/3/2012
So much fun. Awesome game especially for free
Love it!
Such a great game. Love the look of it. Sad when my Hippo catches fire tho...
love it!
cute and fun! I especially love the music
Hippo game
Zebrapinka101
on
9/24/2012
I love this game! It's awesomely cute but a little annoying when u loose
Eg
it's a boring game. No wonder it's free
Love me this hippo!
I like a good hippo game!
😍😍😘😘
I LOVE this game. It's both fun and challenging! I think it's really funny when the hippo gets burnt🔥
This gm is awesome!! Trying to see how high u can dive threw the flaming hoops! With a fat hippo!
Gd gm
Hippo
Hippopotamas
on
7/29/2012
I love hippos
Hip dive!
Bell & bent! B&B!
on
7/25/2012
Fun game! I like that the hippos ears go up when he jumps!!!!!!
This is the stupidest game ever!!!
Stupid!!!!!
I <3 hippos
Diva262:( / :)
on
7/19/2012
This game is for people who luv hippos & enjoy playing a game where u have to be patient
Jaci
I hate this game it's not fun no one needs to download it ever
My hippo
Hippo girl 234
on
7/8/2012
Play hippo
Hippoz rule!!!
Gamegurrrl225
on
7/6/2012
Awesomely epic!!!!!!!!:)
Fun
This game is a lot of fun but gets hard pretty fast
Hippo High Dive
Could be really fun and addicting but if u r really good at that kind of stuff, it would probably be boring. 😔
It's O.K that's it
You should have more live's):
Hippo high dive
Excellent! Addictive!
Worst game ever
This game puts me to sleep at night if it were any worse I'd die
Hippo high dive
Lexie Walker
on
6/22/2012
Hippo high dive is super fun!!!😄its one of thoughts games that you can't stop playing!!😊
Fun
It's fun but I'm pretty bad at it!!!!!!!!!!!!!
Hippo High Dive
I love it !!!!!
Love it so much amazing
It is an awesome game I love it so much it is SOooooooooo easy it is like the best game in the universe of games I couldn't stop playing it this is how much I love it :):):):):):):):):):):):)😄😄😄😄🐶🐱🐭🐹🐰🐺🐗🐮🐷🐻🐨🐸🐸💝📷💿📀
😜😃😊😄☺😉😍💙💜💗💗💚❤💓
Sarahface335
on
5/24/2012
This game is hrs but addicting!!
Great game
Very addicting game!!
I wish.
caudlefamily
on
5/20/2012
I wish: 1. That the hoops were not so far apart, I can't get past the 450 hight one, I keep on getting burned, (so not fun). It agervates me when I loose and I get excited when I win. A big mood change. ( not so fun also, the loosing part anyways.)
👾💗
This is really weird 👟👡👠📖
Great game
I love this game so much I think everyone should get hippo high dive!!!!!!!!
Hard
It's really hard and I get frustrated easily so this isn't the game for me.
Awesome
I love this game I think u people should really try hard to be done because then the makers will make it even harder funer
Hippo high dive
This game is so much fun and SOOOO addicting!!?
hippos
i love this game its SEXY and i like JUICE :D
Hippo high dive comment
I think it is a ok but I have played funner games
Fact Sheet
Publisher:

Imangi Studios, LLC

Category:

Games

Released:

Nov 30, 2009

Current Version Released:

May 27, 2011

Version:

1.2

Size:

7.9 MB

Compatibility:

Requires iOS 3.0 or later.

Recommended Age:

4+

Game Center Certified:

No

Supported Languages:

English;