Screenshots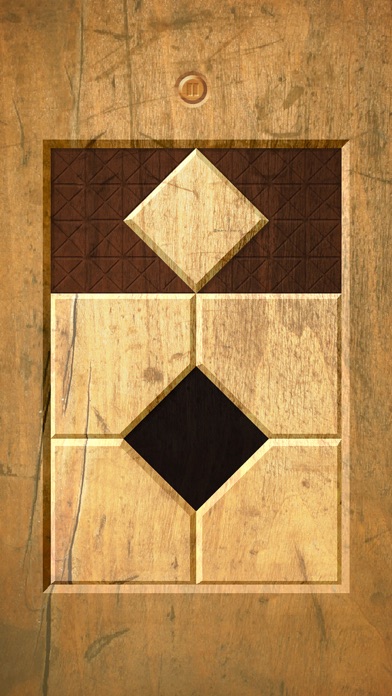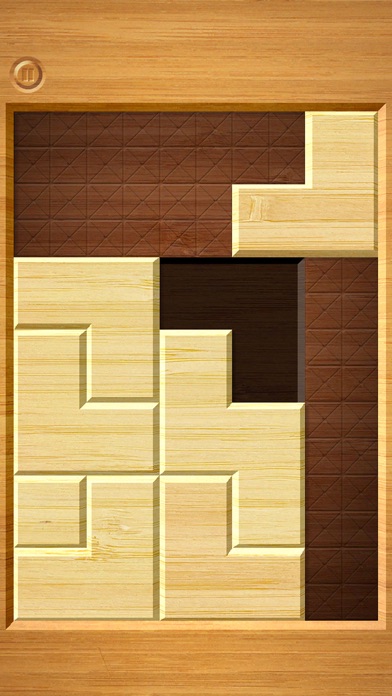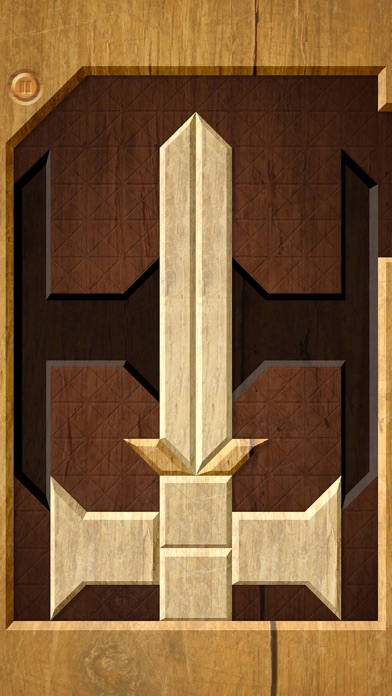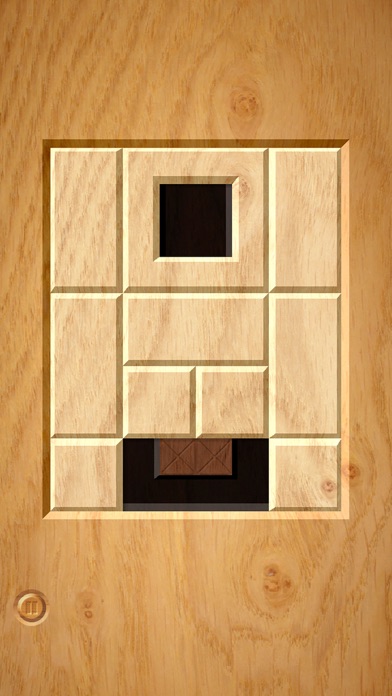 New in version 3.2.0
We fixed a major bug with in-app purchases. Thanks for playing Cross Fingers
Description
Mobigame, the team behind the multiple award winning EDGE, Perfect Cell and Zombie Tsunami returns in full force with Cross Fingers, a unique game which challenges you to combine solid pieces in a gigantic tangram puzzle.

See the gameplay video at :
www.mobigame.net

You will need to exercise your brain, imagination and - unique for a puzzle game - your reflexes and dexterity to complete all 840 levels! For unlimited replay value, unlock the Arcade Mode, which puts you in the middle of a frenetic machine where the challenge is to survive and beat the top score.

--------------------------------------
Reviews
--------------------------------------

TheAPPera.com - "CROSS Fingers is another masterpiece from the TWISTED minds who brought us EDGE by Mobigame."

AppSmile.com - "Cross Fingers, a beautiful new tangram-style game from Mobigame."

TouchArcade.com - "The game really feels like you are playing with a physical object and comes in a very nicely packaged application."

AppAdvice.com - "This is one of the best puzzle games you can have on your idevice."

--------------------------------------
Note: Turn Off the Multitasking gesture, Zoom and VoiceOver option in your device settings to use more than 2 fingers in your Apps.
--------------------------------------

Try our other games: Zombie Tsunami, EDGE, Perfect Cell, Truckers Delight.
Follow us on twitter.com/mobigame
Visit us on http://www.mobigame.net
iPad Screenshots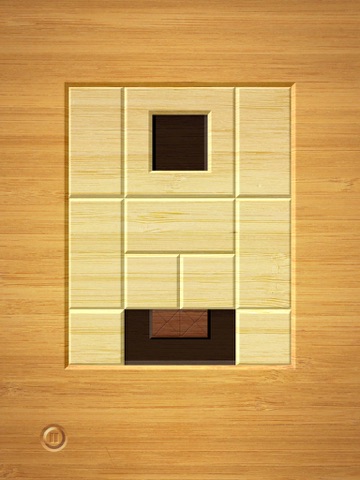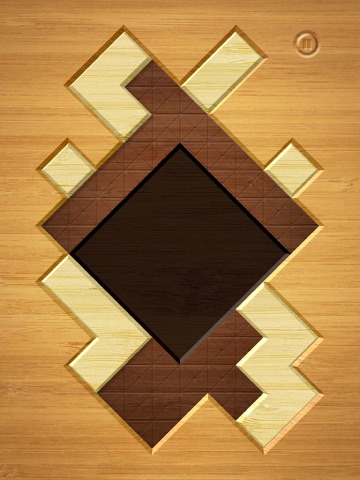 Reviews
No complaints
Unicornpickles23
on
9/8/2017
😀😅
Ads freeze
senoritafabulosa
on
9/4/2017
Ads freeze up and you have to close the app out and restart it. Even after you restart it sometimes the app comes back up immediately when opening the game. Frustrating because it is such a fun game!
Cool
Happy Chris bird
on
9/3/2017
😌👍🏽
Freezes
Can't play the game. Whenever I load the game it freezes 🤦🏼‍♂️
Great
Fjzfjzfjzfjz
on
8/14/2017
Great
Fun game
It exercises creative thought and challenges the way we look at things.
Well done!!
history is great!
on
8/10/2017
Lots and lots of challenging puzzles. Occasionally frustrating but that only adds to the satisfaction of completing each level. The short ads don't bother me much. My current favorite game!!
Adds can't be closed
Would be 5 stars
Hard but Fun!
Nananananana2143658790
on
8/4/2017
Good exercise for the brain.
Ads destroy game
I will not play this much because the ads appear so frequently that I get frustrated and stop playing. Not worth my time with constant interruptions.
Fun and different
A nice wood block/logic type of game. I haven't had too much trouble with ads but other ppl are saying that ads and lack of stars keep them from finishing the higher levels.
can't get out of ads
the game is good but the ads are annoying. some ads don't have an option to get out. i have to force close the game
Great brain workout!
Fun, challenging, and a bit finger physical. A bit addictive so watch the clock!
Cahllenging mostly , so far
Great
Very entertaining
CaimitodeMassa
on
7/7/2017
I find the puzzles challenging and entertaining as well keeps the brain working.
Wouldn't work
Downloaded the game but never could open it to play and it would kick my phone up...... have IPhone 7 with current IOS....
Nifty app... addictive!
Snickers_0013
on
7/1/2017
I've enjoyed working the puzzles and look forward to each new challenge!
Smarter than a 2 year old
az yard napper
on
6/29/2017
This keeps me busy for hours and provides enough challenge without those awful 'I give up' moments
G-ma
Love the harder levels!
Just stopped working
Maya diavello
on
6/19/2017
I like this game very much but yesterday it just stopped working on my phone. I've restarted my phone, tried to reopen the app, etc. but it won't work. I've heard from others that they have had similar problems.
Infuriating Ad bug
The game is great fun, but positioning the pieces could be easier. They slide around. But the thing which truly ruins this otherwise good game is the terrible ad which insists I download a silly game ... Which I don't want. I had to close and delete the entire game to get it to start up again. This is a major bug. One day later ... This is a disaster. The damned "mini game" pops up after each segment and completely stops the program. I'm afraid it may damage my IPad. The controls are awful. It's a shame because the game has enormous potential,
I love the challenges of this game!!
If you love fitting objects together in a puzzle you'll love it!!
Good
This is amazingly fun
Quite fun
It's kinda tricky, but it is fun
Fun game but ad freeze
Fun game, sometimes you need to use 2 hands when you get to the hard levels. Some ads are ok, but once you reach an ad that freezes, it pops up often and each time freezing. Wish there was an ad free version you could buy.
Great time killer
My only small gripe is that the frame-rate is buttery smooth on an iPhone 4s, but it's a bit juttery on more powerful devices....kinda odd.
Love the challenge/please just give me a minute to relish in my task competed!
Wish I could enjoy the satisfaction of a completed puzzle a few more seconds!!! You work so hard on some of these only to complete it and it vanishes before you can comprehend/celebrate the victory of seeing your puzzle solved! It doesn't have to sit for very long... but pretty please! Give me a little satisfaction of seeing my work complete!
Excelente
palefsuzzarini
on
5/24/2017
Muy entretenido
Great game
RoyofAllTrades
on
5/24/2017
It gets the mind working, and not too many ads!
Cool game. Awesome in fact
Cool
Awesome!!
LOVE this game so much! It is challenging enough to be addicting but not so much that you give up! I just wish it was in order of complexity. There will be a super easy board after a challenging one. That's my only complaint.
Challenging but.....
Annoying that you're forced to buy stars. The mini-games that try to load, and lock up, forcing you to exit and reload are incredibly annoying. Otherwise this would be 5 stars.
Great app
Starts off simple to learn and progressively gets harder.
Lots of fun, free levels
Burnt Ketchup
on
5/5/2017
Very fun game!
More levels
More fuckig levels now
Skip this game
Captaincurtman
on
4/28/2017
Well on and iPhone 7 this app crashes after it plays an ad. So basically this is just an app that lets me watch a 15-30 second ad and that is all. Doesn't even deserve the one star I gave it.
I love this game but...
I love this game but it keeps crashing when ever an add pops up. The game is super fun but there aren't enough stars.
Crashes
You cannot begin playing without viewing an ad for another game, and when you do get the option to exit the first ad the whole app crashes. Never even saw the actual game. -> Possibly due to the last update being almost 1 year ago?
Crash
It's a great game but every time a specific ad shows up, my phone crashes big time. Fix plz
CrossFingers
Love it... Makes me think I'm smart. Then a tough one comes along and I'm back feeling an absolute dunce!!! Great puzzle game.
Ads block progress
Raqdjevxgehshwhsb
on
4/20/2017
Fun game but ads literally stop you from completing the game. Whenever I happen to complete the 30th level in a world pack, an ad would play, and that ad stops me from getting the stars with no way to earn them back. Since I can't play more packs without these stars, I can't continue now. The ads do stop, freeze or crash your game when you play. If they were controlled better, this game would get a higher rating.
Frustrating
Derkaaderkaa
on
4/15/2017
The game itself it incredibly entertaining and fun to me, but the ada make me want to delete it and never download again. Theres one every time you open the alp, and after every level, and about 90% of the time you either cant push the X to make it go away and it just stays on the ad until you close the app, or you push the X and the app freezes and closes on itself. At this point i would rather just pay to block ads because i want to like this game so much but there isnt an option for that
Ads after every level that crash the app
Ads pop up when the app opens and then every level. Most of the time these ads crash the app
ADS make this app unusable
123traveler2016
on
4/9/2017
The puzzles are great but this app is totally unusable because of the ads. I would happily pay a reasonable fee for an ads-free version. As it is, not useful at all! Please provide ads-free option
I like it a lot, just too many bug problems
Mhcsaskyraoh hmhfz
on
4/9/2017
I enjoy the challenge CrossFingers gives me even though sometimes I hit my device in frustration if my finger slips off. It has been challenging and amazing to play with for hours and days on end. The only problem is that I get these mini game ads, which I don't mind, that don't load. I have to close out of the app in order to get out of the ad or to get the third time where the x shows up. Other than that, I love love love this game!
Challenging enough
Keeping my interest so far. Let's see how the higher levels go!
Awful
I got this game cause i got a new phone. I loved it at first but there were a lot of adds. Now a while into the game I will get an add and if I click the x then it will kick me off the game and the add won't go away I can keep doing this over and over again but most of the time I have to shut my phone off. Good game but to many adds DON'T GET!! I want to put 0 stars but it won't let me.
Fact Sheet
Publisher:

Mobigame

Category:

Games

Released:

Nov 25, 2009

Current Version Released:

May 19, 2016

Version:

3.2.0

Size:

42.8 MB

Compatibility:

Requires iOS 6.0 or later.

Recommended Age:

4+

Game Center Certified:

No

Supported Devices:

iPhone3GS-iPhone-3GS, iPhone4-iPhone4, iPodTouchFourthGen-iPodTouchFourthGen, iPad2Wifi-iPad2Wifi, iPad23G-iPad23G, iPhone4S-iPhone4S, iPadThirdGen-iPadThirdGen, iPadThirdGen4G-iPadThirdGen4G, iPhone5-iPhone5, iPodTouchFifthGen-iPodTouchFifthGen, iPadFourthGen-iPadFourthGen, iPadFourthGen4G-iPadFourthGen4G, iPadMini-iPadMini, iPadMini4G-iPadMini4G, iPhone5c-iPhone5c, iPhone5s-iPhone5s, iPadAir-iPadAir, iPadAirCellular-iPadAirCellular, iPadMiniRetina-iPadMiniRetina, iPadMiniRetinaCellular-iPadMiniRetinaCellular, iPhone6-iPhone6, iPhone6Plus-iPhone6Plus, iPadAir2-iPadAir2, iPadAir2Cellular-iPadAir2Cellular, iPadMini3-iPadMini3, iPadMini3Cellular-iPadMini3Cellular, iPodTouchSixthGen-iPodTouchSixthGen, iPhone6s-iPhone6s, iPhone6sPlus-iPhone6sPlus, iPadMini4-iPadMini4, iPadMini4Cellular-iPadMini4Cellular, iPadPro-iPadPro, iPadProCellular-iPadProCellular, iPadPro97-iPadPro97, iPadPro97Cellular-iPadPro97Cellular, iPhoneSE-iPhoneSE, iPhone7-iPhone7, iPhone7Plus-iPhone7Plus, iPad611-iPad611, iPad612-iPad612, iPad71-iPad71, iPad72-iPad72, iPad73-iPad73, iPad74-iPad74,

Supported Languages:

English;