Games
Adventure
Arcade
Entertainment
Recommended app!
App last updated
Oct 19, 2015
Screenshots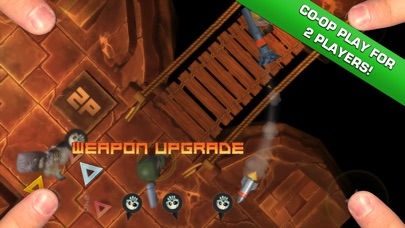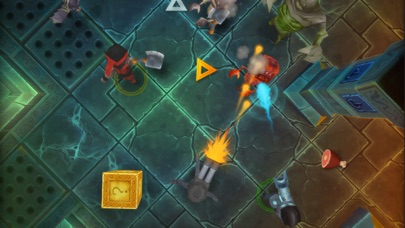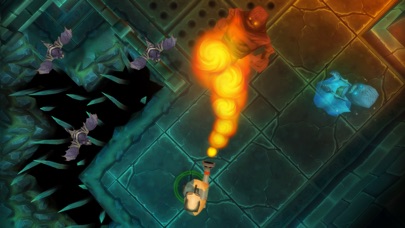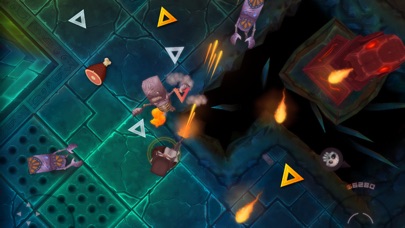 New in version 2.1.2
2.1.2 Maintenance and performance update
Description
The only local multiplayer shooter on iOS!
Are you ready to raid with friends?

1. Six playable characters with unique weapons.
2. Five mission levels with traps and switches.
3. Special Survival and unique Defense mode.
4. Challenges, achievements and stars!
5. Best enjoyed as a 2 player co-op!

Classic arcade shooting fun!
iPad Screenshots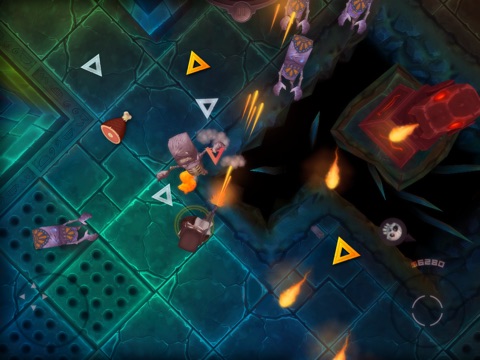 Reviews
Needs more for its price
Good graphics, smooth gameplay and controls HOWEVER, just a handful of maps.. no depth to it, i'd say it should be 0.99$ anyways thank you for your efforts and time for making the game :)
Love it
Developers, plz pay more attention to this game!!!
Deathmatch and Team Deathmatch
I' just saying once again, please add versus multiplayer and keep the four players on one screen gimmick. It would be pretty cool to have a four player shooting game with versus mode. By the way, with versus mode, make a team versus mode (like 2 vs 2) Otherwise this is a great game.
A very good coop game
Title says it all
Gg
Sometimes the controls get messed up but decent game! Fun
Still no iPhone 5 screen update
I guess people stopped buying this game and developers moved on.
Idea for this game
Icebreaker17838
on
4/28/2013
It would be cool for a split screen deathmatch mode
Fun Game
This is the only game in a long time that I haven't loss interest.
Awesome!
oluwaseun adedeke
on
3/1/2013
Nice
Low budget
From the looks it looks great. Not very clean UI. It could use an upgrade.
Horrible controls
Fastfreddy29
on
2/22/2013
Terrible controls. By the far the worst I've ever experienced on an Ipad app,
This just in!!!
iPhone 5 is out have you heard?
Multiplayer
It needs a online multiplayer but great game.
iPhone 5
Pleas screen iPhone 5
Raiding company
Great game!
Jesusman!!
Jesse Sibley
on
6/23/2012
Supper fun game just needs more levels!!
Nah
7790-$/:/,@ s
on
6/22/2012
Great but needs improvement
Good times
Feeling dam lucky
on
6/21/2012
Great game to play.
Best game ever
Addictive!
Good
It is the game good. Yooooooo
Gorgeous multiplayers' game
Update 2.0 runs perfectly on my iPad3, bugs have been fixed. It is really great fun when playing together with friends.
Great four player game
We love playing this game as a family. Each person gets a corner! Nice coop game. Single player is fun too.
Fun
**Bad Update**
on
4/26/2012
Easy to play and fun.
Fun game
repo from Hungary
on
4/26/2012
but I don't likr the auto-aim, pls make manualy 😔
Great!!!
The controls, as well as the game play are fun!
Men
A few explosions short of 5 stars...
Too steep a learning curve, but good none the less
I think it's maybe the third or fourth mission you go on, but I'm not able to get by the end of level boss. Don't get me wrong, I love raiding party.
Like the game
This game like minigore , but I like it
Fun game
However, I downloaded this on a day it was free and was just charged for it. Please adjust this with my account. Thank you
Amazing
An amazing game with stunning multiplayer. I can't believe this isn't in the top ten already! Beautifully done.
Fun guy
Amazing game I love it
on
3/17/2012
I like it but if you pick the sargent person with the shot gun then when he dies he says the d word. But I will give it 5 stars anyway
GREAT 😄😄😄
Great game, it has amazing multiplayer, if you want to have fun with your friends, it's a must buy.
Unsatisfying
Contributes nothing to the dual stick genre. Sorry guys. Beautiful screen shots earn 2 stars.
Great game
Just a few kinks but it will be fixed :)
me gusta
cambien el botón de disparo que se mueva a donde quieres disparar,,,sin tener que usar el que mueve al personaje!!! seria mas fácil de usar el juego también agreguen multiplayer vía Game center o wifi!!! y por ultimo agreguen una tienda dentro del juego ,,,para comprar nuevas pistolas y armaduras para el personaje ,,,como el juego de gun bros seria genial !!! muy buenas gráficas del juego son estupendas,,,me gusta la forma de multiplayer que ahora tiene el juego!!! gracias por complacer alos aficionados a raiding company
Great game!
I love this game Too much of fun
Great game
Maybe you should make move survival maps
Fair dual-stick shooter
But it's nothing special, just more of the same.
Good, but not great
This game has potential, but its way too short and theres no REAL loot like weapons and stuff. It this game incorporated some rpg mechanics, it would be perfect. Like armor, diff weapons and maybe even a small skill tree? But definitely more levels please I feel like the devs are selling multiplayer short. Rpg style elements would make this game even better for multiplayer!! It would allow players to stand out and make the character their own. THINK ABOUT DEVS!!! Please?!
Fun game
Great solid game but it needs a little more replayability. This could be easily be acheved by adding a small skill tree to each of the 4 unique characters, making the game very customizable and forceing you to replay to get all the options. Overall fun game, about a 4.6 so ill round up and rate it a 5
Great Game!
Awesome job on the new update! Keep up the good work!
Cool!
Fun Robotron style game!
Minigore+ Storyline + 4 player co-op= Raiding Company = genius!!!
Great game. Nuff said.
Solid, and 4 players on one ipad
The 5 stars are because you can play with up to 4 players on a single ipad without split screen, and that the production values are pretty high. Even if your friends run off, the screen zooms out so you are never lost. There's really nothing to complain about the game as is. The game's weakness is lack of content. The levels and monsters are well made, but there's not much to do except collect coins. The game seriously needs some RPG elements to increase the replay value. Chasing coins all the time does get boring, although the concept itself is good.
Very interesting!
Great game.
Great multi player game,but
So short gameplay time and simple mode, plz add more features we will give 5 stars.
Under Developed
There is very little content in this game. I made it through all the levels in a couple of hours. It's a good idea, but it lacks anyhing substantial.
Fact Sheet
Publisher:

Tuotantoyhtio Tuokio Inc

Category:

Games

Released:

Mar 09, 2011

Current Version Released:

Oct 19, 2015

Version:

2.1.2

Size:

102.8 MB

Compatibility:

Requires iOS 6.0 or later.

Recommended Age:

12+

Game Center Certified:

No

Supported Languages:

English;

Parental Advisory:

Fear Themes; Intense Cartoon or Fantasy Violence;