This version of the app is not recommended
App last updated
Oct 10, 2017
Screenshots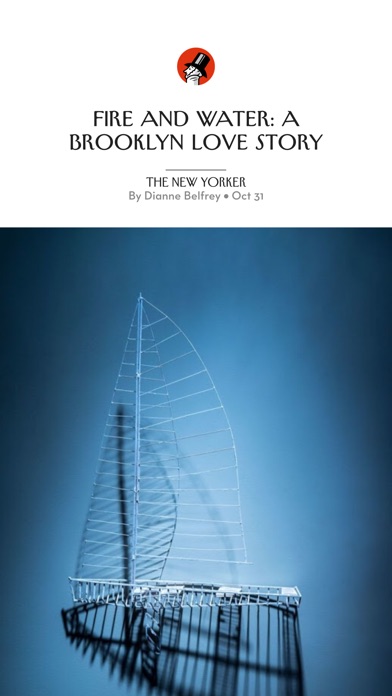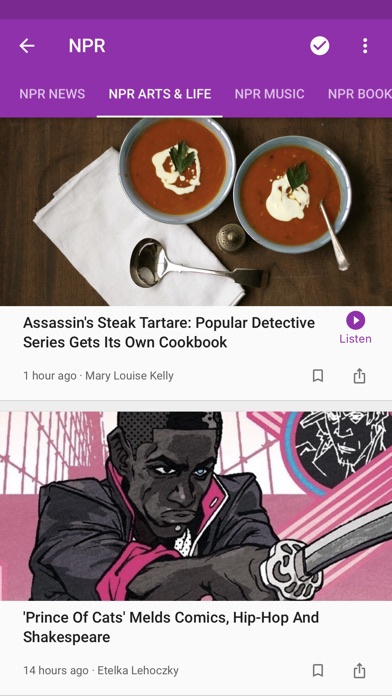 New in version 4.9
· You can now receive your personalized Newsstand daily briefing by email. Open Settings in the app to subscribe.
· The text size in articles can now be changed in the app.

We are always working to make the app faster and more stable. If you are enjoying the app, please consider leaving a review or rating!
Description
Google Play Newsstand is a personalized news reader that provides a single destination for browsing the topics, news sources, and magazines you care about.

Enjoy access to thousands of free and premium news sources, leading magazines, and specialized publications. Newsstand's catalog includes The New York Times, The Wall Street Journal, Wired, The New Yorker, Quartz, Vox, Refinery29, People, Fast Company, Harper's Bazaar, GQ, Vanity Fair, and much more…

Whether you want to quickly scan today's headlines, or find in-depth articles, videos and podcasts about your personal interests, Google Play Newsstand saves you time by presenting personalized suggestions just for you, powered by Google's recommendation engine.

Each recommendation includes a justification and an option for providing feedback. In this way, you always know why you are seeing a story, and you can easily tell Newsstand whether to continue showing you similar stories. In other words, it gets better the more you use it.

• Briefing - Get caught up in under a minute with a blend of top headlines, local news, and personal interests.
• For You - Feed your curiosity with a stream of personalized recommendations assembled just for you.
• Library - Stay on top of your favorite topics, sources and magazines by adding them to your library
• Explore - Dig into categories like Arts & Photography, Business & Finance, Food & Drink and more.
• Go Offline - Download any news edition, topic or magazine to read offline.
• Read Later - Save stories you don't have time to read now and go back to them later.
• Fast and efficient - Stories are formatted perfectly for your device.
iPad Screenshots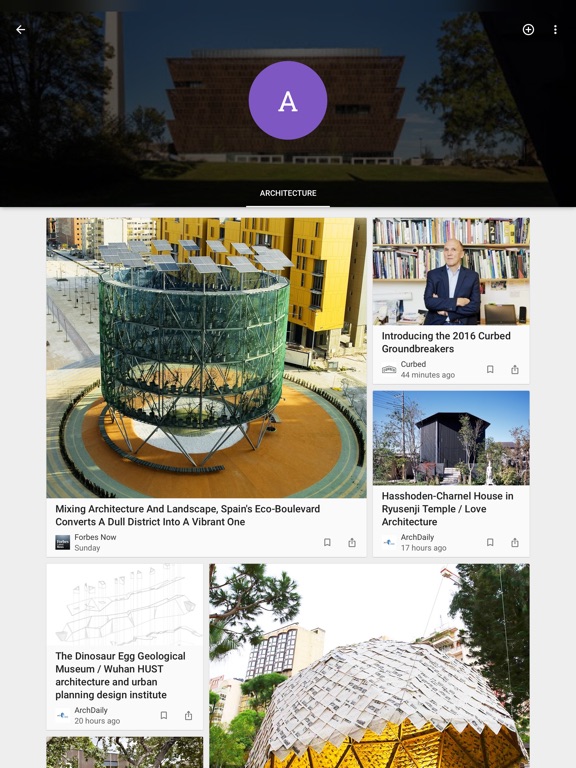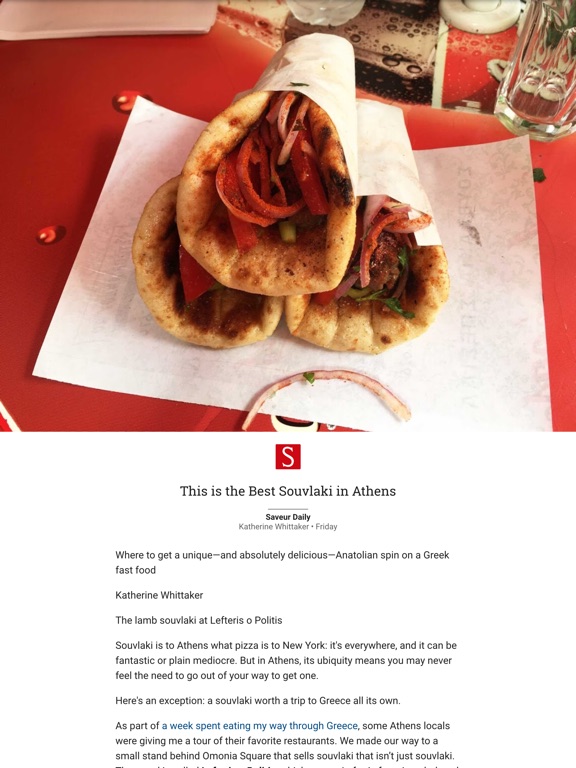 Reviews
Nice app
Mr.turnyoazzout
on
1/23/2018
No iPhone X support
Bookmark
Every time I leave the app it goes back to the main menu and requires 4 touches to get back to where I just was.
Needs update for iPhone X
Update is needed for iPhone X
Night mode needed
Please add night mode so users can read without bleeding our eyes. If you don't know how to do it download the Reddit app for ins. Or 100 others
Still no support for iPhone X
JaredTheGamer
on
12/14/2017
C'mon Google ... an otherwise great app if you'd just add iPhone X support!
Go To News
I loved this news app. I thought it was better than many others, but having advertisements in the feed is unacceptable for me. That is a deal killer on any app.
iPhone X
Cba1273926gf
on
11/19/2017
Love the app, but really want iPhone X design support.
Won't sign in to app
Weather lover 738191029
on
11/17/2017
Won't sign in
How do you buy/read/subscribe magazines or newspapers? Seriously HOW???
Alternative Reviews
on
11/8/2017
Great for topics and bits of news but say I'd actually like too read Vanity Fair or New York Magazine (maybe even say The Washington Post) how does one go about doing this ON this particular APP as we see no place subscribe or even locate magazines unless everything REALLY is now just an app of it's own and google newsstand is just a fancy news briefing app??? Who do I pay if we pay if we want subscribe too Bloomberg or Newsweek? Help please ✋️
Almost Great
Pastor/Non Profit Employee
on
11/7/2017
For a while I've been using this over Apple News. Unfortunately, there are still a few things Google needs to improve. However, overall it is a useful news app. The big bonus over Apple is that it can include local news - true local news, not just news from the nearest large city. It is mostly stable, and doesn't crash often. It isn't as fluid as Apple's and works better on the Pixel phones (of course), but is helpful with the inclusion of local news. If only they would do frequent updates and get close to Apple in terms of appearance (like supporting the iPhone X!).
Cannnot read many articles
wayne65467743
on
11/6/2017
Too many stories from pay sites that you can't access without buying a subscription.
Please update to take full screen on iPhone X
Please update to take full screen on iPhone X
Good changes, but it's too cluttered now.
Idk what changed in a recent update, but there's are some things that are seriously bothering me. Swiping back to exit an article is much less responsive. I'm swiping from the left and it thinks I wanna scroll. It takes several tries and often the article has to be completely still before it will work. Also, so many articles lately just display the website. I hate reading articles from the sources website! There's always super intrusive ads, links to other articles in the middle of the one I'm reading, even auto playing videos that keep my music from playing! It's so frustrating. It's been fine until now. That is what attracted me to currents/newsstand in the first place. The content and pictures from articles was extracted and reformatted in a way that was uniform across all articles accessed thru the app, regardless of the source.
Great news app
iLIKEqrCODES
on
10/12/2017
Great news app. Finds stories I'll like. Amount of news coverage is impressive. Especially when most apps don't even cover local news. 💯
Deleted
Foisting endless irrelevant "scoops" and tabloid sensationalism "news" creates the kind of push environment that brought us the Russian hacking fiasco. The fact that one of Newsstand's sources is RT, the Russian propaganda mill, underscores my concerns. The app has been axed, but Google got what it wanted — my prefs. Ugh.
Horrible for reading magazines
graphicdesignko
on
9/13/2017
I loved this app until I tried downloading a magazine. Magazines are very slow to load. Each page takes between 10-20 seconds to load. I spoke with a Google rep who explained this is because the magazines do not actually download to your device. They are cached. I have read magazines on the KIndle and ZInio apps and never experienced this long of a load time.
Adapts to the news you like
AGuyThatGames
on
9/9/2017
This app is amazing, I've been using it for two days now and it has already adapted to the kinds of news I like to read and will only show me articles that it thinks I'll like. This should be your number one news app.
It's okay
Turkey Sandwiches
on
9/9/2017
It's a decent news aggregator.
Meh
driftless in WI
on
8/27/2017
PROS: You get the full story, links and pix as in the original publication without having to click on links or 'globes' as in other news apps. Cons: Stories remain in the list regardless of having read it or not. At the least it should dim the article so you know it's been read. This also leaves your reading list painfully and needlessly long. It is irritating enough that I'm going to stop using this otherwise nice app.
It's perfect
It's really great how you can combine your interests (no matter how esoteric they may be!) and the top news stories seamlessly.
Intuitive and easy to read
Pooshan vyas
on
7/30/2017
They reinvented this app Looks like they are using machine learning - more relevant news - very easy to read - cover everything.
Excellent app
Gnaranjo2003
on
7/29/2017
Excellent app
5-Stars
So much better than whats out there...
Google News
stainlessray
on
7/26/2017
Its fantastic. Customized feeds with content just for me with a beautiful layout.
Subscription
Why can't it be smart enough to not show articles that I have no subscriptions?!? Annoying each time I go to Washington post that I need to subscribe.
Awesome version of newsstand
It's come a long long way! I really love this app because it gives me local news as well. Just very very amazing.
Confusing
There's too many options, repeated I'm still on the fence.. it's confusing and too much information even after adjusting my settings
So much better than Apple News
I wanted to like Apple News but regularly found the news stories to be unorganized or repeated in various sections and the amount of new news that displayed was small. I've also experienced some weird UI issues with the layout that make it nearly impossible to read the headline. This app, however, is awesome! The range of topics to choose from, the way it organizes the stories, and the UI are all great! Deleted Apple News after installing this.
Love it!
TheEntropyMaster
on
7/12/2017
Awesome news app!
Great news app
Great format and customisable!!
Better than apple news and better than android version
Viktorwarhola
on
7/7/2017
Like most google apps on iPhone they are curiously better on the iPhone than on android. Perfectly curated news for what I'm interested in.
Best news reader out there! Love it!
The stories are just always spot on. Simple to use. I love the speed, content and videos. Go Google! Best news app.
This is it
I tried all the news apps and this is the one. The customization is crazy you can have your news the way you want them
Audio not working
Embedded video's audio doesn't work. iPad4
Don't bother
Do yourself a favor and get your news from a reliable source(s). I found that this app equated the most extreme and conspiracy laden articles with established fact-based reporting and sources. It is random newsfeeds like this that fuel our crazy uncles who can't tell the difference between reality and fiction.
Crap
I have a few magazine subscriptions that I was able to ride from my android phone. Switched to iOS now can't view my magazines "not compatible with iOS "
Hiding source no longer works
Hiding sources that you don't want to see has been broken for several weeks. I've moved on to better apps because of this
The best News App EVER !! Period !!
Liquid Ghost 24
on
6/10/2017
This is the best news App ever built, people are sleeping on this, just Wow !!!!
Broken preferences
The App is great overall, but recently the muting of certain sources and topics seems to have no effect.
(Update)
Clint_White_III
on
6/5/2017
You can edit things like different sites and sources. So, if you don't want CNN, or whatever, to show up you can have that. And you can always add more if you'd like. Nice clean interface. I just wish there was a dark mode. (Update) Recommendation preferences is broken. It's practically the same as the news and weather app now.
This app added fake news sources to topics
Be wary about news sources that google aggregates into ur topics there are many fake sources such as Sputnik Int'l which gives you Moscow's opinion on topics you like.
Thank You
Roberto Lancini
on
6/1/2017
actually loved the app before and for me personally only what I felt was a legit gripe was no drag and drop library... thank God somebody's mom said this is not how I raised you. bravo gentlemen...bravo
Good personalization ((better then apple news))
Title says it all
Best News/magazine app I ever seen.
I am loving this app.Best news app I ever seen.Kudos to Google for giving us such a wonderful experience.
Best news reader
And it's the only way to read the New Yorker on an Android
Adds fake news everywhere
Junk news always gets in somehow google not good no more money hungry corporate. If they keep this up they will in up just like Yahoo.
The best!!!!
La mejor!!!!
Great News reader
It's a great news reader and aggregator. You can scroll through to find interesting stories or read only from a specific source you choose, you have to option.
Ok
R Dangerfield
on
4/18/2017
Why does it reset to the homepage every time I close it for more than 5 seconds and there's no way to get back to the story I had open?
Love This
As an iOS and Android co-user, this app is wonderful.
Fact Sheet
Publisher:

Google, Inc.

Category:

News

Released:

Dec 08, 2011

Current Version Released:

Oct 10, 2017

Version:

4.9

Size:

84.5 MB

Compatibility:

Requires iOS 9.0 or later.

Recommended Age:

12+

Game Center Certified:

No

Supported Languages:

Afrikaans; Arabic; Belarusian; Bulgarian; Catalan; Valencian; Chinese; Croatian; Czech; Danish; Dutch; Flemish; English; Estonian; Finnish; French; German; Greek; Hebrew; Hindi; Hungarian; Indonesian; Italian; Japanese; Korean; Latvian; Lithuanian; Malay; Norwegian; Persian; Polish; Portuguese; Romanian; Moldavian; Russian; Serbian; Chinese; Slovak; Slovenian; Spanish; Castilian; Swahili; Swedish; Thai; Chinese; Turkish; Ukrainian; Vietnamese; Zulu;

Parental Advisory:

Suggestive Themes; Mild Cartoon or Fantasy Violence; Mild Alcohol, Tobacco, or Drug Use or References; Mild Sexual Content and Nudity; Mild Profanity or Crude Humor; Mild Realistic Violence; Fear Themes;