This version of the app is not recommended
App last updated
Feb 04, 2016
Screenshots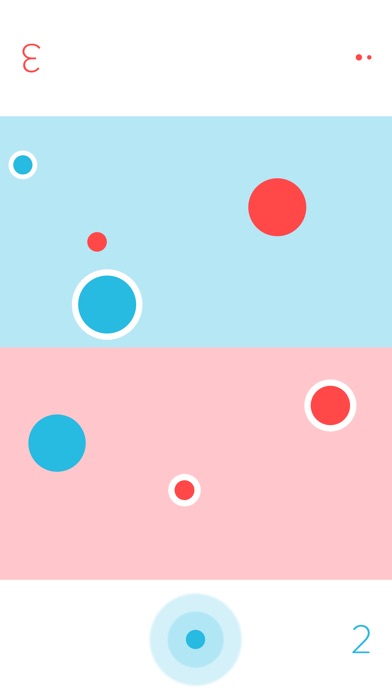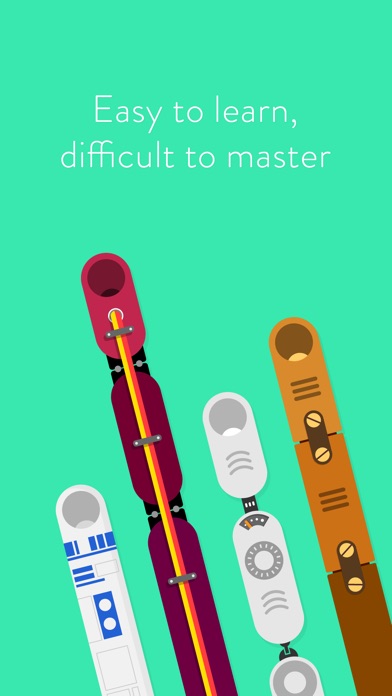 New in version 1.65
Fixed iOS7 crash
Tweaks to iPad flick behaviour
Description
*** App Store Game of the Year 2012 - Runner-Up ***
*** App Store Editors' Choice (Worldwide) ***
*** #1 Game in 22 countries ***

OLO is an addictive game of skill and strategy, a new generation social board game for all ages. Play with up to three friends or play online against anyone, anywhere. ??

The aim is to get as many of your OLOs into your target zone. Use cunning techniques to outmanoeuvre your opponent and claim victory, but beware the death finger! ??

Reviews: ?
"OLO is one of the classiest productions you'll ever see on iOS, a minimalist multiplayer game that's as achingly gorgeous as it is perfectly tuned" – Eurogamer
"A nearly perfect multiplayer game that's as simple as it is beautiful" – Slide to Play
?"10/10. Its amazing that how a very simple concept can be so entertaining and addictive" – Action Radius
?"Internet craze OLO, 'the Skee-Ball for the 21st century'" – The Daily Mail ?
"Puzzling Fun for the Whole Family" – iPhoneAlley

??Accolades: ?
Gold Award – The Lovie Awards (2012)
?Gold Award – The Fresh Awards (2012)

??Features:
- Fresh minimal design ?
- Two player ?
- Four player
?- Online multi-player ?
- Game Center ?
- Voice Chat ?
- iPhone 6 ready
- Beautiful soundscape ?
- Universal ??
- Themes

We are constantly looking at ways to improve or develop aspects of the game. Follow us on Twitter or Facebook for news updates.
iPad Screenshots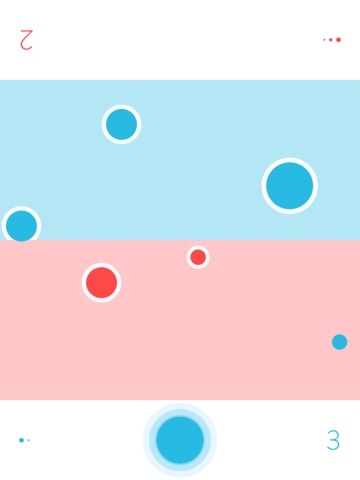 Reviews
Needs improvement, super fun
Once you play the game, it is very addictive! But getting there may test your patience. Finding another person to play takes a long time and often simply doesn't happen. I wish instead of "fetching opponent", there would be a choice to just pick opponents that are willing to have a match and for those that are waiting, they can play AI opponent. Either way, after paying for this app, often being frustrated because I'm waiting for an opponent, takes all the fun away. Also, I believe there should be a penalty for players that leave a game early just because they think they will loose high. :-) hope this gives some input for upgrades ....
Nearly impossible to play on iPhone X.
I can complete one game at a time, maybe twice a day. The app freezes 70-80% of the time prior to or during a match. It's disappointing because this game was so simple and fun when it did work.
Fun but
TeamAwesome4722
on
2/27/2018
Really fun game when it works correctly. Takes forever to find an opponent, and has frozen a couple times while playing. I love playing it and would love a one player mode.
Good idea, shoddy execution.
Lets Be Honest....
on
2/26/2018
The game play is fine, and would be fun if the online portion worked. I'll be seeking a refund.
First Review I've ever written
Saw this app advertised on the App Store and purchased it given that I've had a lot of success with their previous recommendations. Extremely boring game and not worth the $$. Complete rip off.
Not worth it.
The concept is cool, but the online function either doesn't work or the game is so unpopular that nobody plays it. This game is not worth the money. I'm sorry I purchased it and it's going to be deleted. Avoid!
iPhone X Support Please!!!
I love this game so much but it desperately needs an update.
Online play doesn't work
Unable to play online after several attempts, reinstalls and reboots
No single player option
Desperately needs a single player option or play the robot type of thing. Requires another player and online sometimes does not retrieve anyone. Lots of fun, but most apps are played alone.
Needs an update
I love this game, but it needs an update for the iPhone X!
Don't bother
Does not function as described in online friend mode. Developer did not update with changes to Game Center. App is dead. Find something else. I hate lazy developers.
Simple, clean gameplay
I like the game, I only wish online features we're not buggy. Takes too long to find an opponent and it doesn't allow me to add friends to game play which is a huge disappointment.
Good game but...
I really enjoy the game the 10% of the time it actually works... the game is super buggy, freezes often, usually see a bunch of black blocks on the screen which nothing happens afterward and have to close out and go back in. When no bugs, I spend anywhere from 30 seconds to 3-4 mins waiting to play a random player online.
Great for local games
I've had this game for a few years. It's always a good one to pull out when waiting for a movie or food. I've used the online capabilities a little in the past, but since the change to Game Center in iOS 10, it is virtually worthless. OLO has not been updated for the new Game Center. You cannot add friends through the app and you can no longer add friends through iOS. Use of the game is has dwindled over the years, so getting a random opponent can take a ridiculous amount of time. I'm not sure why this game would have been featured as an App of the Day when it outdated and not maintained. It's still fun for local play, but it is lacking for a 2017/18 game.
No "game center" connection?
Just bought this app to play friends but doesn't appear to be using latest game kit - thus no way to play opponents beyond those who can hold your phone. Is this noticed in the description? Suggest lowering price if wont have full multi player.
Is this an online game?
9 out of 10 times I have waited for a player and then my ADD KICKS IN , And then I'm off to the next app, I'll give it another try .
Doesn't Work AT ALL
You can't play it online at all. I've waited for over an hour to connect to another play but haven't had any luck.
Great Great Game!
This game is simple yet some how strategically complex. Easy to pick up and hours of fun. I LOVE the online mode where you can play real people and I'm a big fan of its minimalist design. This is the kind of game you play with friends.
This game will change your life.
MADImagination14
on
4/10/2017
Bought it in Android, and iOS. This game needs prequels, sequels, I would buy it all. The best multiplayer game in the world.
All-time Fav!
Curiousitude
on
3/13/2017
This is my all time fav multiplayer game! Thank you!
So much fun!
My family used to play 'hockey' with a sugar packet while at restaurants. Now my husband and I can play OLO without sending sugar flying across to the next table!
Fetching an opponent takes forever
I downloaded this game to play online, but, I found my first opponent in more than 30 minutes and that was my first and last time because next time while I was watching a movie I started the game and I was waiting for it to find an opponent, it took more than 40 minutes and nothing happened.
Disappointing
Used to work. Now I can't ever get an opponent online. Just spends forever searching for an opponent. Very sad, because it's fun.
Loved it when it worked
Was one of my favorite games but I haven't been able to fetch an opponent in months. I try every once in a while and it doesn't work. I'm deleting it
Needs better multiplayer options
Fun game, but it would be great to be able to play asynchronously rather than having to play live against someone else who is currently logged on.
No one to play with / no AI mode
The game could be cool but no one plays online and the game lacks an AI mode to play as a single. It no one is playing online, OLO should simulate a player.
Simple but fun!
Great game! Like shuffleboard if shuffleboard was fun. It's annoying when people quit mid-game just cause they're losing. Maybe I am just too awesome for them to bear. Yeah, we'll go with that. Badly needs a one player mode.
used to be a five star
takes a long time to find a match when waiting to find a match, my phone screen turns off, so then i have to restart the match-finder
Buggy
Playing with friend over internet doesn't work. It keeps saying one of us has left the game. Works well as a pass and play game. Fix multiplayer please.
Fun but....
This game is frustrating for a few reasons. First, it takes a very long time to find an opponent if you play against a random person online. Then, most of the players are selfish and hoard the pieces, so one game takes forever. If you play against someone you know then it's fun. Wish they had it so you could play against the computer.
"Silky smooth gameplay" appsgonefree said
Gurl you is cray cray
on
2/27/2016
Yeah, really difficult to prove that when this game is so buggy to the point where I can't even play a game with anyone. Every Time I try to play a game in the auto section it takes forever to find someone and once I do, it just kicks me back to the main menu, but replacing the menu icons with black squares, making it more difficult to navigate. So please OLO game developers, I don't want to give this 1 star, but how am I going to give it anything else when I can't even do anything outside the main menu?
Has annoying bugs
Mistur mikey
on
2/25/2016
This game seems to be fun but I could never play through without it freezing randomly and making the game unplayable when it comes to online play. I'd usually have to close the app and start over. Please fix this and I happily give it a better rating.
Interruptions
Soulina420AZ
on
2/25/2016
Fun game but always interrupts and doesn't easily allow you to play with a friend.
Online a serious problem
Great concept, fun game... Unless you want to play online, which is most of the time seeing as how it's a multiplayer only game. You'll spend more time "fetching" or "waiting" then playing. If you're lucky enough to get into a game, your opponent will quit before the game ends. Really frustrating. Only fun if you can play with somebody you know.
Really great game to play drunk with significant other or family
Just good with booze and probably sober too
Most used game on phone
My kids and I play this game whenever we are out eating or waiting. We even have "champion belts" that we challenge for when playing. I will never delete this game. A must buy!!!👍👍
Simple Fun
Great game, easy entry to play, but many levels of strategy to work up to.
Help
Steven_keuker
on
10/29/2015
Me and my friends have a blast playing the game but my question is do a lot of people not have this app yet or is their a matchmaking issue in online mode because I can never find a game flying solo😬
Deleted it after 5 min
Terrible game; the only good thing is that I did not pay for it. After spending 5 min with a non-intuitive game, I just ended up deleting it.
Awesome; just needs an asynchronous online mode
And I sometimes feel at a disadvantage only being on a leeetle iPhone screen rather than a beeeg iPad screen. I'm probably just bad, but it's nice to have an excuse.
Engaging
Enjoy the challenge of this game on several levels. Strategy, controls, style, sound and rewarding fun.
Great game
Whowantsicecream
on
3/4/2015
I've found the physics a little hard to master on my phone - very little room for error. Also it would be nice if you could quickly switch out of the app without losing the game. Keep the 20 second timer running but let me do a quick text.
Fun game, elegant concept, but....
Desperately needs a practice and/or single-player mode. Especially given that the multiplayer mode is somewhat slow and balky. It is very difficult to get better.
Fun to play
A fun game to play with my daughter. :)
My favorite game
Only reason this is not a 5 Star game is because they still have not prevented the 'cheaters' from doing cheats in order to stay up in the rankings. He actual game is very fun when played as its meant without cheating.
Simple but fun
Very easy game on the surface, but the better you get, the more challenging it is. Great game, endlessly fun.
Fantastic
Nick Bigger
on
12/14/2014
Finally a game that encourages joint play. Especially fun with four people.
Very fun
BobMacArthur
on
12/14/2014
Very fun game. Seems easy but pretty challenging and definitely very addictive!
Wow
Brandonrule4
on
12/13/2014
I downloaded this out of Boredom with my best friend and we played for an hour 10/10 will still play
Great game!
This game is great for all ages, it's supposed to be for young kids but is a great game for any age.
Fact Sheet
Publisher:

Sennep

Category:

Games

Released:

Jun 07, 2012

Current Version Released:

Feb 04, 2016

Version:

1.65

Size:

33.4 MB

Compatibility:

Requires iOS 7.0 or later.

Recommended Age:

4+

Game Center Certified:

No

Supported Languages:

English; German; Italian; Chinese; Chinese;