Screenshots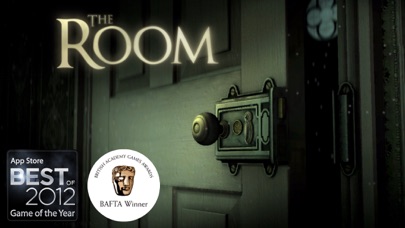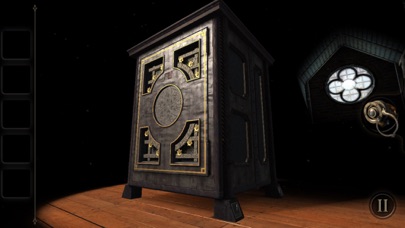 Description
***WARNING: Due to heavy graphics requirements, The Room Pocket is only compatible with the iPhone 4S & upwards, and iPod Touch 5th Generation - it is NOT compatible with the older iPhone 4 or iPod 4th Generation***

The Room Pocket is a Free-To-Try app - you can play the first level for free and if you like it, a one-off fee will unlock the rest of the game.

*****************

How are you, old friend?

If you're reading this, then it worked. I only hope you can still forgive me.

We've never seen eye to eye on my research, but you must put such things behind you. You are the only one to whom I can turn.

You must come at once, for we are all in great peril. I trust you remember the house? My study is the highest room.

Press forward with heart. There is no way back now.

AS.

******

Fireproof Games are very proud to bring you our greatest creation, a mind-bending journey filled with beauty, peril and mystery in equal measure. Be transported into a unique space that blends spellbinding visuals with intriguing problems to solve.

* Unsettlingly realistic graphics: The most natural looking visuals ever seen on a mobile device.

* Spine-tingling single finger controls: touch controls so natural you can play with one digit, to fully navigate this mysteriously beautiful 3D world.

* Fantastical pick-up-and-play design: Easy to start, hard to put down, the secrets of The Room will immerse you before you even know you're playing.

* Compelling layers of mystery: think you know what you're looking at? Think again.
Reviews
Good fun
A visually stunning puzzle. I had a great time.
Pebbles
Really enjoyed this game! Can't wait to start three! Hope to see more puzzle games from you!!!
Non-stop playing
The best puzzle game I've ever played. I didn't even wanna pause and went for a quick drive, this game is that additive. Not just the tricks and plots, it's visually superb.
Wonderful concept!
It's such an engaging story and great puzzles to go along with it. So far I've played it twice so far and the other two games in the series as well and it's just AMAZING! Worth the money, probably worth more actually but I'm pleasantly surprised with everything!
Addictive but.....
I LOVED this games but it's 4 chapters...that's it. I finished it over a 3 day period and that's it?! For .99¢ I should get more than 3 days out of it.
This game is awesome!!
I came across this game by accident and love it!! Its very Mystesque, but not as involved. The graphics are superb and the music is perfect. The best part is, that I have just started, and found that there are two more games following this one. Woohoo!!!
Awesome Game!
Very fun and addictive. The puzzles are clever and the graphics are amazing.
Amazing
Libinitarius
on
11/7/2017
Only thing I didn't like about this game was that it was to short. The graphics, music, puzzles were amazing enough that I was willing to buy the next one.
Can't buy the game
Looks promising, but once the tutorial is over I tried to buy the game but keep getting error message. Too bad. Really wanted to play it.
Costs after tutorial
Cn51573838261
on
11/5/2017
Charges $.99 to continue playing after the tutorial .
Great
Aftermath22b
on
11/5/2017
Awesome game !
Absolutely the best game on this platform
Absolutely the best game on this platform
Great
Just an iGuy
on
11/4/2017
Great game.
Wow!
The graphics are awesome for a phone game! The storyline is unbelievably amazing and the puzzles are so addictive. I absolutely love this game!
Great game, however....
My issue is with having to RE-purchase the game due to its title change. I have purchased the game once before on my previous iPhone. Understandably, the iPad and iPhone versions would be different, but again this was an iPhone 6+ that I purchased it on prior. Once prompted to purchase the full game I tried to restore and was not able to. The culprit: changing the title from The Room to Pocket. Wow. The game itself is beautiful and well-made. Very fluid in its animations and no crashes.
Amazing game with profound philosophy
Room is so far the best puzzle-solving game I've ever played on iOS devices. The level design for this kind of games is challenging, I guess. I've played games that are either too hard for me to keep motivated playing on, or too easy not to be bored. Room has the perfect balance point. The graph and the box design are stellar. Definitely recommend it.
Amazing
Just discovering this now in 2017 but this was a great puzzle game with suspenseful music. Really enjoyed trying to figure it out. Now I'm onto the other ones. Great job!
Anyone else read the description in a British accent?
Have tried the game yet, need to connect to WiFi but I'm really excited to go home and test it out, look like a jolly good time. xD
Love it
DesirableStoner
on
10/23/2017
It's an awesome game but it's too short. 🙁
FREE? YEAH RIGHT😡😡😡😡
U say its free then u make people pay in game! Why don't u make us pay to get it!!!👎🏽👎🏽👎🏽👎🏽👎🏽👎🏽👎🏽
I love this game!!!
I got this game today and I have played it so many times and I have loved it every time. It's the BEST!!! It's pretty easy for me. It took me a bit to do some parts but I got the hang of it easily.
The Room
Red reaper 1
on
10/13/2017
I love the game. As a matter of fact I have all 3 parts. And it just keeps getting better.
Amazing.
Robert Krapes
on
9/25/2017
Greatest mobile game I've ever played before.
Coolest puzzle game I've ever played
Obi Juan solo
on
9/18/2017
I love puzzles and enigmas. This is like everything I've wanted out of puzzle games in the App Store. Can't believe I'm just now finding this. Can't wait to buy II & III. Totally worth the $ for the entertainment.
Great
Tony the flamingo
on
9/17/2017
Great it's just not letting me purchase the upgrade.
Exciting
Crystina8399
on
9/14/2017
I liked solving the puzzles given, and knowing that it include little story scenes; it felt like I was watching a scary movie!
Loved it
Jazzygameplayer
on
9/11/2017
Great and entertaining game
Amazing
The graphics are great and the puzzle boxes are very well designed. I appreciate that you get to try the game first before upgrading. I finished the game in a few hours and would've liked the upgrade to contain more puzzles, but I realised that the developers most likely put a lot of work to create this amazing game. Well worth it!
Amazing. Utterly Amazing.
This is by far the best game I've ever played. I've played it so many times, I've memorized the puzzles. And the storyline about the mysterious 5th element of "The Null". Definitely worth .99.
I'm addicted
This game is so fun and has a very interesting story line to follow. I recommend getting all three!!
First Chapter is Free
Very good puzzle game, but I won't pay for anything on my phone.
Solvable in 10 minutes
Scarlet Chains
on
8/19/2017
I know this game is free and all but it only has the one level, and if you're like me than you know this is annoying
Reasonably fun.
It's... fine? For a dollar it looks very nice and it's clever, but clunky controls and a subpar and boring storyline really hold this back. It's a shame.
AMAZING, if you like puzzles you must play
The polish, the thought behind the puzzles. The game is just difficult enough that you will feel satisfaction playing through it but can do it without hints or external help if you allow yourself the time to think. The STORY is great, it's not in your face story telling but it's always present. Truly a great balanced and polish game. I've already purchased and completed the first and second ones and both are WELL worth the money. Recommending to ALL my friends.
adequately challenging and not frustrating
fun and enjoyable
Waaaaah wait they changed the name
Not only that after having purchased this a a few months ago and enjoyed it the game won't allow me to restore the purchase and expects me to pay again for the same unlock. I'm lot paying again just be Nostalgic. Now I wonder if the two follow up games parts two and three I purchased will expect me to buy again. I guess I'll never know because I Uninstalled them.
Firepoorf games
I love this game and the second one is absolutely great but Fireproof company, can you pleas make the room 4, and (or) can you make some other cool mystery and strategy games please I would love to play it!!
Best game ever hope their will be more to come
👌🏼
Nice long puzzle, one major bug
Canttinkofanickname
on
7/5/2017
This was a very hard game, but enjoyably so. This one is much better than The Room Two, and far longer too! I gave it 4 stars because at a certain point in the Epilogue the game jams and I can't finish it. Also, just way too dark, you can hardly see anything. Otherwise, probably the best game I've ever bought.
Awesome puzzles
The Room is such a fantastic game! Loved it!
Unique and Addictive
Ariesleosag7?
on
6/29/2017
This is the first time I've played a puzzle game like this. The puzzles are very clever and entertaining to try and solve. Great creepy atmosphere and music, it's easy to get immersed in the events. I enjoyed it so much I immediately bought Two and Three. Totally worth it and definitely recommend it.
Awesome game
This is the first game that has truly captivated me! I am not much of a gamer or one for puzzles. But this game has changed my mind!
It's a demo. Only 1 puzzle/level
Central Illinos
on
6/26/2017
It's somewhat boring.
Cool and addictive!
Love the game. Not as good as the sequel, but it's neat how you designed the story. Cool effects and design.
Great game
I love it and it's easy too
Loved it
Great engaging game
Omg
Deadpool1738gg
on
6/22/2017
This by far is so fun. Level one is 5/10 hard level 2 6/10 hard level 3 is 10/10 confusing 😂🤑👍 But yea 10/10 would get
Fact Sheet
Publisher:

Fireproof Studios Limited

Category:

Games

Released:

Dec 13, 2012

Current Version Released:

Oct 14, 2015

Version:

1.0.4

Size:

375.4 MB

Compatibility:

Requires iOS 5.1.1 or later.

Recommended Age:

9+

Game Center Certified:

No

Supported Devices:

iPhone4-iPhone4, iPodTouchFourthGen-iPodTouchFourthGen, iPad2Wifi-iPad2Wifi, iPad23G-iPad23G, iPhone4S-iPhone4S, iPadThirdGen-iPadThirdGen, iPadThirdGen4G-iPadThirdGen4G, iPhone5-iPhone5, iPodTouchFifthGen-iPodTouchFifthGen, iPadFourthGen-iPadFourthGen, iPadFourthGen4G-iPadFourthGen4G, iPadMini-iPadMini, iPadMini4G-iPadMini4G, iPhone5c-iPhone5c, iPhone5s-iPhone5s, iPadAir-iPadAir, iPadAirCellular-iPadAirCellular, iPadMiniRetina-iPadMiniRetina, iPadMiniRetinaCellular-iPadMiniRetinaCellular, iPhone6-iPhone6, iPhone6Plus-iPhone6Plus, iPadAir2-iPadAir2, iPadAir2Cellular-iPadAir2Cellular, iPadMini3-iPadMini3, iPadMini3Cellular-iPadMini3Cellular, iPodTouchSixthGen-iPodTouchSixthGen, iPhone6s-iPhone6s, iPhone6sPlus-iPhone6sPlus, iPadMini4-iPadMini4, iPadMini4Cellular-iPadMini4Cellular, iPadPro-iPadPro, iPadProCellular-iPadProCellular, iPadPro97-iPadPro97, iPadPro97Cellular-iPadPro97Cellular, iPhoneSE-iPhoneSE, iPhone7-iPhone7, iPhone7Plus-iPhone7Plus, iPad611-iPad611, iPad612-iPad612, iPad71-iPad71, iPad72-iPad72, iPad73-iPad73, iPad74-iPad74, iPhone8-iPhone8, iPhone8Plus-iPhone8Plus, iPhoneX-iPhoneX,

Supported Languages:

English;

Parental Advisory:

Fear Themes;