This version of the app is not recommended
App last updated
Jun 18, 2015
Screenshots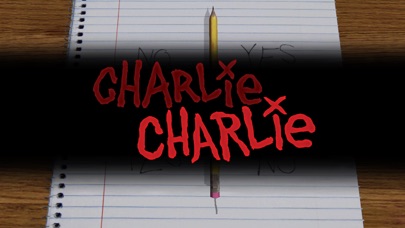 New in version 1.0.1
BEWARE! Charlie Charlie, the pencil game!

A USB drive arrived at our doorstep, merely labeled "Pao". It contained a single iOS ipa file...
Description
Charlie Charlie or #CharlieCharlieChallenge is an ancient legend most historians believe originated in Mexico. Ask "Charlie Charlie are you there?" to see the pencils magically move, follow up with your own questions. Charlie can hear you through your device's microphone!

BEWARE! Charlie Charlie can become angry depending on the questions you ask! Take the challenge!

This Charlie Charlie app was submitted to us for publication by a 14 year developer from Ecuador named Pao Gutierrez. Shortly after submitting the app, Pao died from medical complications. This app is in memory of Pao.
iPad Screenshots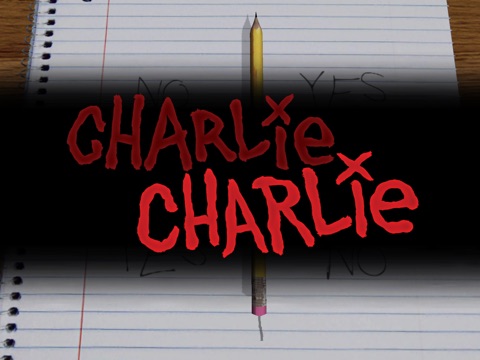 Reviews
I am scared out of my socks!!!!! FOR REAL 👍🏻👎🏻
I loaf animal jam lol
on
3/2/2018
I am a 9 year old girl and my friends told me to try this out they said it's funny and fake so I wanted to try it out myself I asked a few questions like are u real they said yes and the scariest one is I asked are your going to kill me? And he said yes tonight... I almost cried and I think it's good for kids 12 and up but for nine year olds NO!!!!! I sort of like it if you like to be scared I do sometimes the real review is it's sort of good 🤨😕🤔🤭🙄😑
honest review 💡
AnastasiaTate17
on
12/23/2017
this is a very good well looking game, it's not really scary i don't get scary like that easy but it's not bad it's spooky but not scary for ofc.🙄anyways it's fun i played it myself i think it would be even fun if you had someone else to play with.
SO SCARY
SLICKSHICK FROM MUSICLLY
on
9/24/2017
I was so scared so I deleted the app and then I thought I am a sucking baby it's good for a prank tho XD
Scary
Alexis Styles Pie Shy
on
7/4/2017
It's too scary. It said I will die. I don't wanna die. I am too young and pretty to die.
COOL
It's cool. I will recommend to try this. It's not real tho. Just for fun. I got scared😂. But it's fake and fun, you guys should get it😄
Geez it scared me
I played a lot of creepy games I know this is just a joke but boi it scared me I didn't ask it anything because I was looking around to see the area and after a minute or so it just went straight to yes and my heart felt so weird I played the ouija in real life it worked this is an app and this scared me more than the ouija board
WE BOTH WERE HELLA SCARED
haleigh&moriah
on
6/3/2017
This is good for a prank. Me and my friends legit stop breathe for a little bit . It was all good Untill my mf name popped up. We were so scared at that point . But we know Issa joke... we read the reviews and saw it was happening to other people too. So we feel better now. And I recommend this if your trynna prank or get scared or ever prank your little siblings 😂 otherwise ... this app scared us... but it's fake . Have fun with it
It's creepy
One day I was playing it alone it moving by it self and I deleted it but the next day I was looking for a app but then I saw the app and I was terrified I deleted it then I broke my phone and got a new iPod and put my iTunes password and it was there the end
My name?!?
Cheyennejackson777
on
3/16/2017
It's okay.. I mean it's obviously fake BUT IT KNEW MY NAME! It would pop up on the screen and I almost had a heart attack. I couldn't breath.. it keeps saying I'll never have kids... but it is fake it just records ur questions
Spooky
At first I thought it would be fun,but then I realized there could be a hacker like that Angela game
Funny <3
MSP: Winter!!!winter
on
3/3/2017
hey all :) Im giving this app 5 stars bc its so much funny :) Ik its fake because he/she said that he(she) was girl.. but idk :p its funny for me! I asked: do you love me? and Charlie said yes :) when I asked are you chicken? Charlie said no! THIS WAS FUN...
At first I thought it worked
OK, so I asked the same question 4 times it went to no the first 3 times and then yes. I asked a different question like the obvious, Charlie Charlie do I like Dr pepper, it said no 2 times then yes. I love Dr pepper.
Stupid
Christian Verville
on
2/17/2017
Stupid
You could
I mean it's fake and all but if you wanna have fun and prank friends it's definitely the app you wanna get but besides the cool and realistic effects it's fake
DO NOT İNSTALL (SAKIN İNDİRMEYİN)
I was asked him Are we friends? He Said Yes and the Yes is become to die die die die die and then yes yes yes yes yes I scared İ deleted it Ona arkadaşmıyız diye sordum evet dedi sonra evet öl öl öl öl öl öl e ye dönüştü Sonra evet evet evet evet evet oldu korktum ve sildim.
Fake
Lightsgo out
on
11/12/2016
This app is totally fake don't get it
Fun
Awesomman130
on
10/16/2016
I had fun messing with this app. I asked it if i could play, it said no. I asked it if the ppl doing the Charlie Charlie challenge were stupid, it said yes. You can see my point.😊
Fake
Minecraft legand 101
on
9/9/2016
This game is fake I did not ask it a question and it moves to no. Just a waste of my dang time. I play the real Charlie Charlie and it moves and nobody blows it's real this is fake.
Omg
I was playing and my phone turned black then
Creepy af
Lexie walker
on
5/28/2016
Nooo we played it and we asked if he was here then the game started to flicker i shut my phone off asap so realistic but creepy
This game is fake and real at the same time
Aver123456789
on
5/26/2016
This game is fake asked it are you going to leave it said No But I never heard anything else from it but the creepy thing is it NEW MY FRECKIN NAME I WAS SCARED FOR ABOUT 10 MINUTES GOOD JOB BUT HOW DID YOU DO THAT DID YOU HACK ME OR WHAT
Stupid crap
Mattyb/dancesmomslover1300
on
4/11/2016
I played it and I said are u here and the lights flickerd I scremed I yell Ashton he was like what i said come here so he came in my room and I'm like look at this I said this is a game and did the lights flicker in your room he said no and he said are u here and I moved to YES NEVER GET THIS APP.
Creepy voicemail
I downloaded this app for fun me and my friend were fooling around then she got a voice mail and it was us playing the game you could hear our voices in the voice mail this app is creepy af
FREAKING CREEPY!!!!!
GG the Critic
on
4/3/2016
Me and my friends were playing it and it said Grace, that is my name, we deleted it. I got it again for some stupid reason, and it said DIE DIE SEE GRACE SEE GRACE!!!! I am NOT getting it again
Fake do not show kids
I tried it and I showed my children and we did it for the first time and when we asked, "Charlie Charlie are you going to hurt us?" And it pointed to yes and the app made a weird spooky sound so I think that there is someone behind the game board moving the pencils and making the sounds. Do not get. We all freaked out do not try. If you do just mute it so it will be less scary. My children were crying that night and saying that Charlie Charlie came to their room and he was holding a knife. They said that he said if they talk to him again that would be the last thing they said. I told them it was a bad nightmare and it was. Do not install. Believe me!
😱
It's a good game what a scare it's a scary game
Kill
I had a moment of silence and boom it kept repeating zakkary will die and my username is zakkary-pekka !!!!!
Charlie
Avery Hopson is cracra
on
1/27/2016
This game is scary I hate it it gave me the creeps I asked if he was going to kill me and the lights flickered and I was so scared I flipped my phone and deleted the stupid game
It's pretty good🎀
The game it's self seems pretty good. It'd be fun to play with your friends or family or used for a prank to scare your friends. This game isn't real or scary in my opinion. It gave me the chills when I first played it but that was all. This game is used for entertainment and it's just for fun. To all the people who are saying this apps haunted it isn't. So don't worry about that. I know when I read some of these reviews it scared me, but the actual game isn't that bad. So I recommended to try it👻
5 stars!!!:D
Chie H Moua
on
11/26/2015
I will give you guys a FIVE STAR because it a awesome apps and it also scare my step brothers and my cousins, i was like laughing sooo hard LolXD when i ask charlie if he like noodle he say "YES!" LolXD when i ask charlie if he like chicken he say "NOPE!" It was CRAZY AND SCARY LOLXD
Stupid
Creeper445566
on
11/4/2015
I said "charlie charlie are you here?"and it said no
Alexzander
Alexzandercool
on
10/26/2015
This game gave me a heart attack that I said Charlie Charlie are you fake The bloody sign pop out and quickly when out
Fake as it gets
Exotic_Wolf
on
10/18/2015
I went onto the App Store. Looked up "Charlie Charlie" and this is what first came up. So, I was thinking it was the best choice. I downloaded it and waited. I went on it as soon as it was done and just sat their. Not saying a word watching the pencil go from "yes" to "no" back to "yes". I was expecting a good day to talk to "Charlie" but I got a pencil moving without saying a word and adds popping up. So this game isn't worth it
In real life it's real
Jack Trujillo
on
10/12/2015
In real life I said Charlie Charlie are u here it want to yes
HOLY
GOD HELP ME IT IS REAL DONT GET IT WEIRD THINGS POP UP
Holy crap
It knows my name. It said I will die. How does it know my name. Oh my god. Creepy. Oh my god. Don't do it. It knows your name. Don't don't don't. :(
Really good
Freaked me out
on
9/28/2015
It's a really a good game he can read your thoughts. It's scary
Fake
Fashion Lover 29484
on
8/29/2015
Fake this is fake I played and I didn't even say any thing just press the pencil and it just goes on a random one
Omg it's fake in the real world
Nickerman999
on
8/23/2015
In this game it's real but in the real world it's fake I tried it nope results ... So yeah fake
Fake!
I tried this app and I asked if he was real he said no. I asked if this was a game he said yes. And I asked him if his name was Carlie he said no.
Idk about it
Scottcawthonfan🍩
on
8/6/2015
I heard of the Charlie Charlie challage and did it. This is the most scariest game I known . Even scarier than Fnaf
This is real dnt try it
I asked about a pencil and the pencil lifted and it answered all the questions right when i asked it
Weird
I played this and a website poped up of a pencil aniline in a mean way this app is haunted
Dum game
This app is so stupid I tryed it with my sister
Scared as crap
Don't try its fake fake fake fake fake not real leave it alone
FAKE!!!
It's fake ok don't be saced becuz I asked if he was fake he said yes
What?
TheBluePetal
on
6/26/2015
I did not say anything and it moved and the screen flickered with weird sounds, ovy that it was made that way, are their jump scares or what?
❓
ElloItsAlex💁🏼
on
6/22/2015
I didn't even try out this game but if this game is Waco I'm deleting it as fast as you can say the word duck.. Just giving it 5 stars though because I really don't know
Fact Sheet
Publisher:

Hitcents.com, Inc

Category:

Entertainment

Released:

Jun 06, 2015

Current Version Released:

Jun 18, 2015

Version:

1.0.1

Size:

52.8 MB

Compatibility:

Requires iOS 7.0 or later.

Recommended Age:

9+

Game Center Certified:

No

Supported Languages:

English;

Parental Advisory:

Fear Themes; Mild Cartoon or Fantasy Violence;